Liverpool's Royal Philharmonic Hall is holding normal rehearsals for the first time since March 2020. 
The iconic venue was forced to close its doors during the Covid-19 pandemic.  
Now, the orchestra is back and as well as rehearsing as an entire orchestra, the musicians are able to sit in their usual positions, rather than having to be socially distanced.
Ruth Davies, 53, from Southport, plays the oboe for the Philharmonic, she said: "This means we can play our usual symphonic repertoire as opposed to the repertoire for much smaller ensembles that we played before rules relaxed."
Previously, the musicians were required to sit 2.5 metres away from one another due to government guidelines. 
Ruth told MNL that each instrumentalist is required to take Lateral Flow Tests twice weekly and report the results on a government site in order to declare their ability to work. 
Whilst returning to full rehearsals is a good sign of progress since the pandemic began, some issues have arisen.
Ruth said: "We're much more aware of the high noise levels that were previously the status quo at work. I personally had headaches for the first month back at full orchestra size and occasional ringing in my ears." 
Personally, Ruth found that final performances are better now they have returned to normal rehearsals.
She said: "I think we are better at listening to each other as we were so spread out before that we had to trust our ears more rather than just follow." 
Ruth spoke of how her career as a musician was affected during the pandemic, she said: "At first, I wondered how to manage my time and my playing without the rigidity of our work schedule.
"However I took the opportunity to address some physical aches and pains that were playing induced."
The performer also took time to learn more about the instrument she plays, she started making reeds for her oboe herself.
The pandemic also gave her more time to focus on personal practice, rather than preparing for upcoming concerts.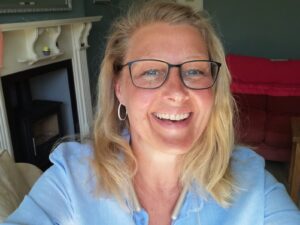 This allowed Ruth, and many musicians alike, to participate more in remote music making.
She was able to start recording her playing the oboe and learn more about technology to create her own tracks. 
The Royal Liverpool Philharmonic Orchestra have many shows planned for the upcoming months.
Ruth said: "I don't think we'll revert to pandemic distancing rules on stage. It's good to be back to how it worked before."