Liverpool's St John's beacon (Radio CityTtower), Wallasey Town Hall and Greystone Footbridge will be lighting up purple next Thursday aiming to bring communities together to stand up to abuse and sexual violence.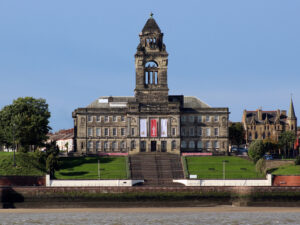 The first North West Sexual Violence Awareness Week runs from November 8 to November 14.
On November 11 local organisations and community groups will be available at the Liverpool Guild of Students on Mount Pleasant to highlight the range of help that can be accessed.
Rebecca Williams, Sexual Violence Communications and Engagement Manager, told Mersey News Live: "North West Sexual Violence Awareness Week was created as there was a need to do some promotional work around the services available in the North West.
"It was decided to do a dedicated day per county focussing on the various organisations and what they do.
"It links together various organisations that provide support to survivors and hopefully makes the information that's available more accessible."
According to the World Health Organisation, one in three women endure physical or sexual violence.
And one in four adolescent girls aged between 15-19 have been subjected to either physical or sexual violence.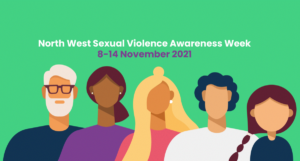 And it isn't just girls. One in six men have been sexually abused or assaulted.
"The scale of sexual violence is huge," said Rebecca.
"And yet the number of referrals into support services or reports to the police do not reflect these numbers."
She added "Having consulted with survivor groups across the North West and community groups, there are several reasons why these numbers don't match.
"Not understanding what sexual violence is and not knowing where to go for support were high up on the results.
"This is why it is so important to raise awareness of sexual violence and the local support services through campaigns like North West Sexual Violence Awareness Week."
Have you downloaded your campaign resource kit for #NWSVweek?

A free toolkit is available for individuals or organisations to download and use. It includes images, graphics, key messages and much more for you to show your support during the week.
https://t.co/lWFLigdmMo pic.twitter.com/mnbM3AdK8m

— NW Sexual Violence Awareness Week (@NWSVweek) November 2, 2021
Events are organised through a collaboration between North West police and crime commissioners, NHS England and sexual assault services.
Rebecca added: "For me it is the message of personal choice when looking for support that is key with this campaign.
"A lot of people aren't aware that if you choose not to report to the police you can still access other specialist support like counselling. Or even a forensic medical examination."
Other events will be taking place across Greater Manchester, Lancashire, Cheshire and Cumbria.
Sexual violence awareness will be highlighted on the following days:
There are several specialist providers across Merseyside. You can find your local support provider by entering your postcode here: https://sexualviolencesupport.co.uk/
You can receive support, advice and information from the police if you choose to report the incident. Contact the police on 101 or in an emergency call 999.
[Video by Sophie Moore]