A disease that affects millions of people globally, Lupus is normally forgotten and ignored. But October is shining a light on this condition.
Lupus, medically known as systemic lupus erythematosus, is a long-term autoimmune disease affecting the joints and skin.
The ailment is thought to affect one in 1,000 people. As many as 50,000 people are presently suffering with the illness in the UK. 
Although the disease is relatively common there is often difficulty in the diagnosis process.
Lupus sufferer, Angela Davidson, from Ashford, Kent, was diagnosed in her 30s but spoke to MNL about her diagnosis process.
She said: "It took me over four years until I finally had a diagnosis. Shockingly this isn't unusual, an average time to diagnosis from the start of symptoms is currently six years."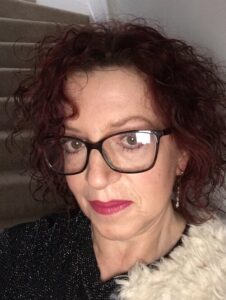 After visiting her GP multiple times, she found that each of her symptoms was being treated separately. Ultimately she was advised to visit counselling.
"I left the last appointment in tears thinking maybe they were right, that I'd done it to myself."
Eventually Angie was referred to a rheumatologist, Professor David D'Cruz, who is now the head of the Lupus Trust.
After taking blood tests and looking through her medical history, Prof D'Cruz was quickly able to diagnose Angie with Lupus.
Following her experience, Angie said: "Rheumatologists are the experts in lupus so anyone suspecting they might have it should definitely be referred to them." 
Angela displayed the typical Lupus symptoms, including joint pains, aching muscles, exhaustion and memory loss.
Not only this, she suffered severe depression as a result of her condition.
NCBI (National Centre for Biotechnology Information Search database) has found that 25% of Lupus patients also suffer from depression and 37% suffer from anxiety. 
A survey carried out by LFA revealed that over 50% of respondents suffered for over four years before being properly diagnosed.
Angie said: "I'd just like to reiterate that lupus is currently incurable but it is treatable." 
Although this was not the case 30 years ago, when a Lupus diagnosis was considered a death sentence.
Due to modern treatments, Healthline found that over 80% of sufferers can expect to live a normal lifespan.
Whilst the past two years dealing with Covid-19 have been hard for everyone, it's been significantly more difficult for those who suffer from invisible illnesses just like Lupus. 
Many Lupus sufferers have feared for their health and wellbeing during the pandemic as their immune system is often weakened.
Although many were forced to live their lives as normal.
Angie said: "The truth of the matter is that if we didn't try to get on and lead as normal a life as possible, we'd have no life at all."
National and even global exposure to invisible illnesses such as Lupus is poor.
Angie praises celebrities and public figures which speak out about the condition.
She said: "I cannot tell you how grateful I am to our own fantastic supporter Kelle Bryan (currently Hollyoaks/Loose Women) for continually talking about it for us." 
Invisible illnesses can be just as debilitating as a broken bone, if not more so. But why are they still fundamentally ignored? 
Jessica Logan, 29, from Staffordshire is the founder of 'Making the Invisible, Visible', a charity focussed on bringing awareness to the discrimination which people with invisible illnesses suffer.
Jessica herself suffers from three separate invisible illnesses: IBD (inflammatory bowel disease), CFS (chronic fatigue syndrome) and mental health.

Due to the severity of her conditions, Jessica told MNL : "I had to start using disabled toilets in 2017 and was first angered by the discrimination I received for looking like a healthy 25-year-old on the outside." 
Angela told MNL she had been fortunate, not experiencing discrimination in her workplace.
She said: "I know lots of patients that have been discriminated against, at work in particular, and it's heart-breaking to hear their stories." 
Just one week after her IBD diagnosis, Jessica undertook emergency stoma surgery, followed by three further surgeries that same year.
Jessica said: "I was suicidal for six months after my stoma surgery because there was no representation in the media of our bodies being beautiful." 
Following this, the founder of the charity got in front of the camera, taking images to display how beautiful her body post-surgery is.
Jessica said: "Pulling myself out of my comfort zone and getting in front of the camera finally helped me see my true beauty and I wanted others to feel the same."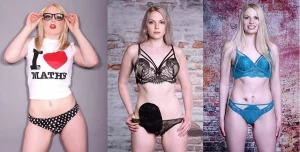 Continuing her pioneering work on educating people on understanding invisible illnesses, Jessica started taking part in beauty pageants.
She said: "They've helped me find my voice and the confidence I lost. I am competing in Miss Diamond UK in October next year and hope to take my platform globally with the chance to compete in Las Vegas."
Learn more about Lupus, here. 
Read more about Angela's story, here.
Visit 'Making the invisible, visible' here.