Crimes committed by OAPs in Merseyside have almost tripled in four years – with the region's oldest crook aged 98!
A MerseyNewsLive freedom of information request reveals the number of crimes committed by those aged 65+ has increased from 558 in 2016 to 1,520 in 2020.
The region's oldest criminal in this period was 98 years old, with nine people aged in their 90s convicted of offences.
Experts say one issue which could be driving up cases is historical crime such as sex offences committed many years ago which are now being investigated.
Data obtained by MNL show some of the most common crimes committed by pensioners includes common assault and battery, harassment and theft from shops and stalls.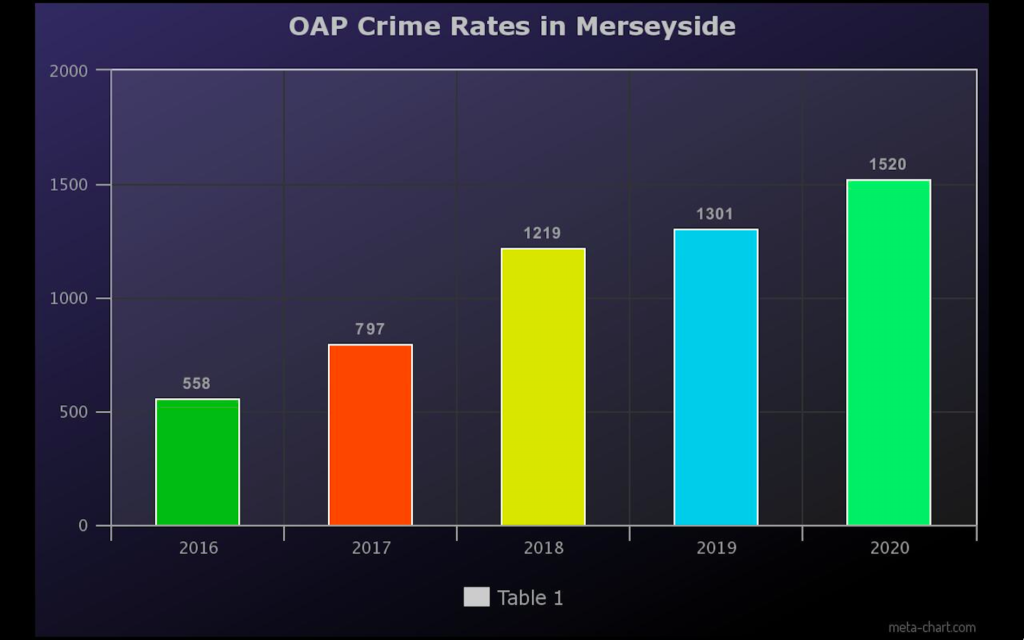 Peter Williams, Senior Lecturer in Policing at the Liverpool Centre for Advanced Policing and LJMU, said: ''I see theft from shops is there and I would expect to see that for this age group.
"But I think that the other four categories, common assault and harassment, indicate domestic-related matters.
''I did think and still do, that the amount of historical crime that is now being reported, especially in relation to sexual offences, would have seen that category of offence there as well – often it is the first time somebody 65+ has any contact with police.
''This was a trend that started in the 1980s.''
Merseyside Police and Age UK, and Age UK Mid Mersey were contacted for a response, but have so far declined to comment.
(Picture credit: Terry Kearney)