A man in his 20s has been arrested on drugs and weapons charges in Kirkby, and a 25-year-old man has been detained for an unrelated matter.
Kirkby community team officers recovered a firearm, ammunition, knives, and a large supply amount of drugs, as well as arresting a man in his 20s, on Tuesday.
Whilst on high visibility patrol at around 4pm, officers attended a location in Hadleigh Road, Kirkby, where a 25-year-old man was detained for an unrelated matter.
Officers recovered a shotgun, ammunition, suspected class A drugs and a number of knives after searching a nearby flat.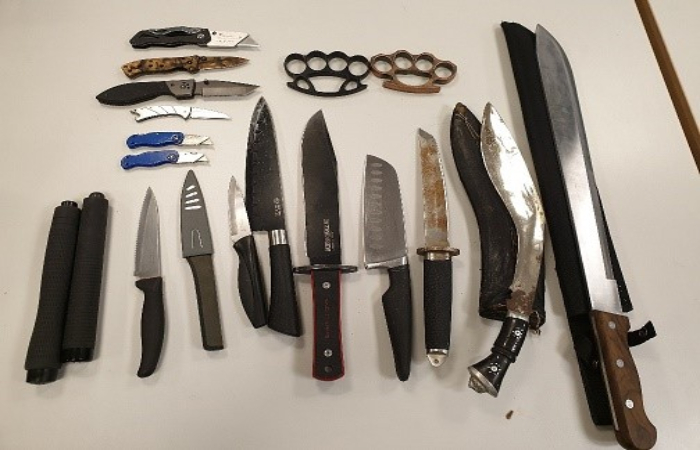 The man was taken to custody for interview and the investigation continues.
Chief Inspector Phil Mullally said: "This is a significant recovery that has seen numerous weapons being taken off our streets.
"The seized items are extremely threatening and could seriously harm or kill another person.
"Next week, we are supporting the national #OpSceptre campaign, that focuses specifically at fighting against knife crime.
"We have lots going on and I hope this proactivity encourages the public to share information, report offenders and help us keep our streets as safe as they can be."
He added: "With determination from us and support from you, I firmly believe we can reduce the amount of knife crime offences being committed in Merseyside and we can positively impact our communities to ensure their safety and futures."
If you have any information, please contact @CrimestoppersUK completely anonymously.