A large amount of 'soul destroying' rubbish was left covering Sefton Park following yesterday's St Patrick's Day celebrations.
Over 1,000 people were understood to have congregated in one area of the park resulting in beer bottles, balloons and plastic wrapping being strewn across the grass.
Andrea Ku, Chair of The Friends of Sefton Park group, expressed her disappointment with the rubbish that was left.
"Seeing all the rubbish makes you feel angry at first and then really disappointed.
"Just thinking about how people can do this is just really soul destroying.
"Especially in the last year, the park as a green space has been a bit of a lifeline for people who haven't got gardens."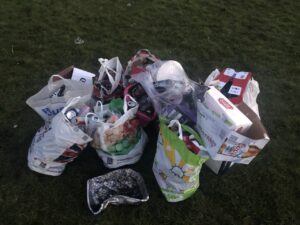 The Friends of Sefton Park was started in 2017 and has grown to a volunteer group of over 300 members.
As well as litter picking, they do guided walks and talks so people become more aware of the unique nature in the park.
Ms Ku explained that food scraps, broken glass and bits of plastic could harm local dogs and wildlife.
After going to the park last night (March 17), Ms Ku and several local residents cleared up the rubbish.
She filled ten bin bags within an hour before it got too dark to continue.
"The kindness of strangers really shone through last night.
"We saw other people come and tidy and it was amazing.
"It was like a ray of light in the night-time to see that people do love the park and that there are more good people out there than the ones who were littering.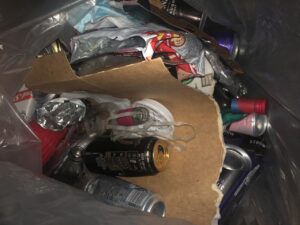 "Thankfully we've got a lot of good people who outshone the bad people," Ms Ku said.
Ms Ku finished by reaching out to park dwellers to clear up their own rubbish in the future.
"When you leave your bags will be lighter so pack it up and put it in or next to a bin.
"Don't leave the park a mess for the rest of the public- think about making life easier for everybody else."
If you would like to volunteer with The Friends of Sefton Park, you can email them at [email protected] or find them on twitter here.
For more stories from around Merseyside's communities, click here.