Merseyside in the 1960s and 70s was hotbed of culture and activity. Not only did the city have their most famous export topping the charts, but one of their adopted sons was top of the government. Twice.
Harold Wilson is still the only modern PM from a Merseyside constituency, and on this day in 1974, he became Prime Minister for a second time.
After a close February election, neither the Conservatives nor Labour were able to form a majority government.
Incumbent Conservative leader Edward Heath tried to side with the Liberals to form a coalition, but no agreement was reached.
Wilson's Labour government were able to to form a minority government on 4th March 1974, his second term in office after a stint from 1964-70.
Wilson called an election six months later, where he won a majority of 3 seats.
James Harold Wilson – known mainly by his middle name – was originally from Huddersfield.
His Merseyside roots were cemented as a boy, when his father moved the family west to find work.
Wilson enrolled in Wirral Grammar School for Boys.
He became the school's first head boy in 1934 and had a plaque unveiled on what would have been his 100th birthday, in 2016.
He went on to study Modern History at Jesus College, Oxford. Then, aged 21, became one of the youngest Oxford lecturers of the century.
Wilson moved into politics, winning the south-Lancashire seat of Ormskirk in 1945.
Clive Baldwin, who worked in Liverpool city centre in 1974, said: "I remember attending a Labour rally at the Empire Theatre, it was an exciting and inspirational event! Wilson gave great life to the Labour party."
True to his Merseyside routes, Wilson then ran in the newly formed seat of Huyton (modern day Knowsley), where he lasted as an MP for 33 years, until 1983.
Clive Baldwin, a 50-year veteran of the Labour Party said: "I can remember the frustration of the small majority of the first election and the relief of winning a workable majority in the second election."
"I always joke with my friends that without Harold Wilson, all of us in Liverpool would have ended up in Vietnam! it was to his great credit that he resisted going into that war."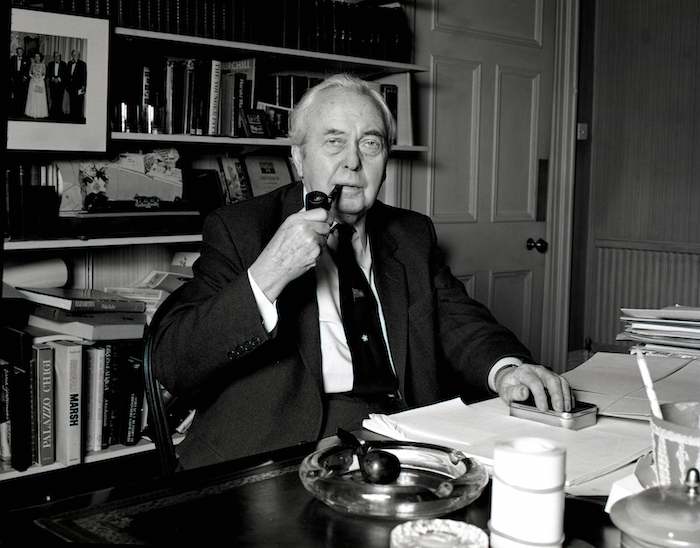 Phill Coppell, who lived in Huyton as a boy said: "My dad abhorred socialism, being a keen follower of politics, he would go to Harold Wilson's meetings at the local Labour club.
"Dad always sat on the front row, reasoning that it was very difficult to be escorted out from here, and he would proceed to ask Wilson questions. Harold Wilson actually referred to him as 'My Conservative friend'".
Wilson is lionised in the area for his involvement in bringing Ford's Halewood factory to his constituency. Bringing thousands of jobs to Merseyside.
Halewood's factory was brought back under control by Ford this week after decades under the ownership of Jaguar. Offering a timely cementing of Wilson's legacy.
He resigned on March 16th, 1976, claiming he always planned to call it a day at 60.
He continued as a backbench MP for Huyton until 1983, when the boundary changes abolished the seat.
Wilson remained active in public life following his premiership, with a cameo in The Morecambe and Wise Christmas special in 1978 and acted as presenter in a flurry of poorly rated chat shows.
He died on May 25, 1995 and was buried in isles of Sicily, where he holidayed regularly.
For more Political stories, click here.