Liverpool's female identifying performing artists come together to virtually celebrate International Women's Day 2021.
Festivities will run from Friday 5, to Sunday 7 with live virtual performances hosted by multiple women's groups.
Nicola Hardman, Director of We Want Women Liverpool, aims to put the voices and work of women in the performing arts to the forefront.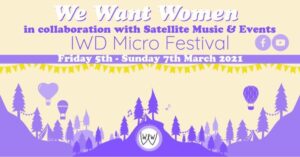 She said: "International Women's day is so important for all women who identify as female to come together and have one official day to recognise how far we have come.
"We can give thanks to the women and allies of women before us who have created opportunities for us to succeed in gaining more equality and empowering each other."
We Want Women are hosting their free, three day festival from 5pm on Friday until 8pm on Sunday.
The festival celebrates women in the arts with a mix of poets, musicians, actors, comedians and dancers.
Nicola said: "There will even be 'draglesque' dancers, it's going to be incredible!"
Local group Not Your Babe are also joining in celebrations with their pay-what-you-can online festival.
Their weekend event with all female headliners will see 10% of ticket sales donated to Samaritans.
Statistics show that the risk of suicide for women in the performing arts is 69% higher than the average.
Katie Lee, Founder and CEO of Not Your Babe, has a mission to empower, inspire and connect women in the creative sector.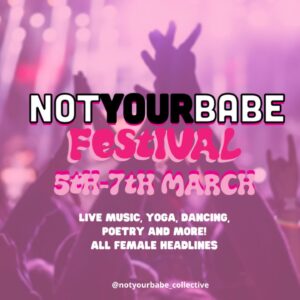 She said: "Every day should be International Women's Day.
"Whether it's in work, personal life, or otherwise, we should be presented with equal opportunities and uplifted.
"We should never be at a disadvantage for being a woman – it's our superpower!"
Liverpool is known for being a hub for the creative industries and International Women's Day gives locals the chance to celebrate its diversity.
Featured image by Rosa Kusabbi.