Business leaders in Liverpool hope that 2021's budget will help businesses to recover from financial insecurity caused by lockdown.
The chancellor announced a number of policies to support businesses and employment in the budget on Wednesday. These policies include the extension of the furlough scheme and business rates 'holiday' and further grants to help the high street reopen.
The Federation of Small Businesses (FSB) believes that the budget will help many businesses before they are able to reopen.
FSB Area Leader for Liverpool City Region Michael Sandys said: "This budget will help many small firms with their final push through to September.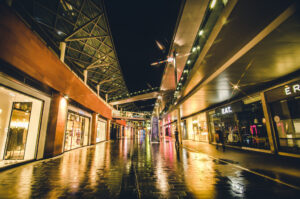 "Thousands of small businesses are on the brink of collapse and thousands more are suffering as cash reserves dwindle.
"They will welcome both the extension of flagship support schemes that have kept them going over the hardest year they have ever faced, as well as confirmation of new support measures around taxation, employment and cash grants."
Mr Sandys also welcomes ruling out tax rises until the economic recovery is underway. He believes that increasing tax rates on vulnerable businesses with modest profits and increasing debts would be damaging.
He said: "The Chancellor's commitment to ruling out tax rises is the right one."
However, the FSB also believes that the budget has missed out on supporting employment and job creation in these businesses.
Mr Sandys said: "There was very little in the statement on job creation and reducing the cost of employment.
"Whilst the furlough extension is much-needed, small employers are still struggling due to high national insurance contributions and the removal of the job retention bonus."
There was a similar reaction from Liverpool's Chamber of Commerce following the budget announcement.
Liverpool Chamber believes that the budget is largely positive and are optimistic about the proposed support.
Paul Cherpeau, CEO of Liverpool Chamber, said: "Our immediate response as a Chamber is that it's a pretty positive announcement.
"The extension of the furlough scheme, extension on business rates and VAT rates for the hospitality sector is welcome."
However, they also believe that the announcement of corporation tax increases are concerning for businesses following the hardships of lockdown.
Mr Cherpeau said: "The introduction of a higher rate of corporation tax in 2023 is a little bit of a concern. Hopefully the way it's being introduced will safeguard the economic recovery as businesses seek to use available cash to build a sustainable future for themselves."
Mr Cherpeau added: "Our immediate reaction is that it's a positive outcome and we look forward to seeing the details."
For more information on the budget click here.
(Photo courtesy of Got Credit)