Every year on March 1st, Welsh people around the world celebrate St David's Day.
The holiday provides an opportunity for the Welsh to embrace their culture and traditions in the style of famous Welsh dishes, traditional costumes and the showcasing of leeks and daffodils.
Liverpool is well known for having a strong connection to Wales, which makes the day special across the city.
In the 18th century, many Welsh people started to migrate to Liverpool for work and by 1813, they made up 10% of the residents of Liverpool.
Although the population of Welsh-born individuals dropped down to only 1.17% in 2005, there are still many individuals who have a strong Welsh background in the city.
Those who moved from Wales in the 18th century created communities and Welsh became the dominant language in some areas for many years.
Like many other cities, there are Welsh inspired street names everywhere in Liverpool.
The most important symbol of the Welsh influence in Liverpool is the Welsh Streets, are located in Toxteth, near Princes Park.
In the area, you will see streets such as Gwydir Street, Madryn Street, and Pengwern Steet.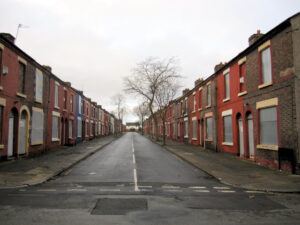 Ringo Starr of the Beatles was well known to have been born in 9 Madryn Street.
Welsh people everywhere hold a strong fondness for Liverpool and in fact, many North Walians would regard Liverpool as the capital of Wales instead of Cardiff.
The Welsh accent has also been said to have had a strong influence on the way Scousers speak as the pair mirror each other in up and down intonation.
For those interested in celebrating the day, whether you're Welsh, have Welsh routes or just have a fondness for the people, here's an insight into how to do so:
The Welsh are very fond of daffodils and leeks, both to admire and eat on any day of the year, but on St David's Day, you will also see the Welsh wearing these symbols on their clothes with pride.
The Daffodils and Leeks are recognised symbols of Wales and Saint David respectively,
Another way the Welsh mark the occasion is by eating traditional Welsh meals such as Welsh Rarebit (hot cheese sauce on toast) and Lobscouse, as well as devouring a few welsh cakes.
Lobscouse itself is rich in history and has a strong connection to Liverpool.
The meal was inspired by the Liverpool sailor stew, Scouse which is made of lumps of meat, usually beef or lamb, and potatoes and onions.
Additionally, on St Davids day you will see women wearing the traditional Welsh dress
which consists of a long woollen skirt, apron, white blouse, woollen shawl, and a Welsh hat.
Men will also be seen dressed up as either farmers or miners to celebrate the country's history.
Under normal circumstances, many parades would also be held all around Wales to celebrate the day further.
Dydd Gwyl Dewi Hapus/Happy St David's Day to everyone
Feature image: Getty images