Experts say additional mental health support will be needed when Merseyside pupils return to school on March 8.
The date was announced on Monday as part of the government's roadmap to ending lockdown.
However, despite a clear need for children to return to an educational setting, mental health professionals are concerned about the impact on pupils and teachers.
Meg Riley, Children's Wellbeing Practitioner at Liverpool's Young Person's Advisory Service (YPAS) said additional emotional support is crucial.
Ms Riley, 28, said the most prominent issue they faced over lockdown was parents struggling with their child's behaviour.
However, getting back into a routine will also be difficult and could provoke anxiety in children and young people.
Ms Riley is preparing for a surge in the use of services when children return to school.
She said: "With home-schooling, a lot of young people just haven't been doing it.
"Now they are actually going to have to go back into school and learn and do their exams.
"Realistically they have probably missed out on about nine months to a year of learning."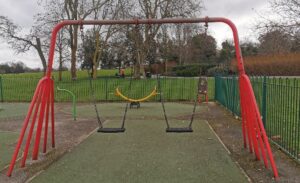 YPAS provide support to children and their families through counselling, therapy and practical support.
But it is not just the pupils' mental health at risk.
The Wellbeing Practitioner said plans need to be in place for teaching staff too.
She said: "I think teachers particularly are going to be under a lot of pressure. 
"It's going to create a really hostile and stressful environment which I think the young people project.
"We need mental health support for teachers as well, that needs to happen!"
Education Secretary Gavin Williamson wrote an open letter covering proposed return dates, testing and safety measures.
However, the letter failed to mention additional emotional support for staff and students.
Yesterday, he held the Downing Street coronavirus briefing with Jenny Harries, Deputy Chief Medical Officer.
He said: "No child should have their prospects blighted by the pandemic and I am determined that this isn't going to happen."
Jenny Harries, who also attended yesterdays' briefing said: "We know that mental health has deteriorated for many children.
"Rates of referrals for Children's mental health had increased anyway in recent years.
"But certainly it has increased again during the pandemic."
During yesterday's briefing, Gavin Williamson suggested schools use government funding 'flexibly'.
He also said that this could include using funds for 'wellbeing-led activities' as well as those that are 'education-led'.
Boris Johnson has pledged a total of £700 million to support the catch-up programme.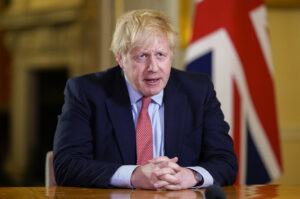 The Prime Minister said: "Our top priority is to get schools open again.
"Once they are, we will make sure that teachers and students are equipped with the resources and the time they need to make up for lost learning."
It is not yet clear how the catch-up funds will be spent, or if plans will include mental-health support.