Lateral flow tests are already used in schools across Liverpool, but parents may now be needed.
The training for lateral flow tests in schools is delivered by Liverpool Council and Culture Liverpool.
However, The Daily Telegraph set out the government's future plans for reopening schools in England from March 8th.
They state that plans will involve parents testing their children at home twice a week.
The report said this would apply to secondary school students as part of the phased return to classrooms.
However, home testing kits used by primary school teachers will also be used among primary pupils according to their source.
Mum of five, Stephanie Wright is happy to test her children if it speeds up recovery of a more normal life.
Ms Wright, 46, from Sefton, said: "I am happy enough to be involved in this testing.
"But only as long as it is the parents who perform the test.
"I would be furious if someone hurt her trying to get her to comply."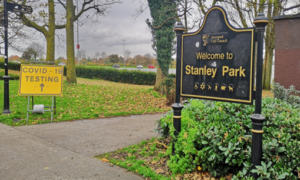 Plans to include home testing comes as a compromise between unions and the government.
But Jennifer Rees, a mum, who works in education, doesn't think twice weekly testing is the answer.
She said: "On the couple of occasions I have had to test my children, they have been quite upset.
"It is not something I would like to see as a long term solution."
Liverpool City Council today published a report which stated 21.1% of the 900 confirmed cases this week were detected using lateral flow testing kits. 
However, there are some concerns about the validity of the mass-testing and negative results should be treat with caution.
The initial mass-testing pilot in Liverpool only picked up two thirds of the most infectious cases.
The government website states: "In some cases, someone who has tested negative may still have the undetected disease and be infectious."
Prime Minister Boris Johnson will deliver his 'road map' out of lockdown on Monday 22nd February.