Liverpool has come together virtually this year to celebrate the lives, stories and hidden histories of the lesbian, gay, bisexual, transgender community during LGBT+ History Month with the theme: 'Body, Mind and Spirit'.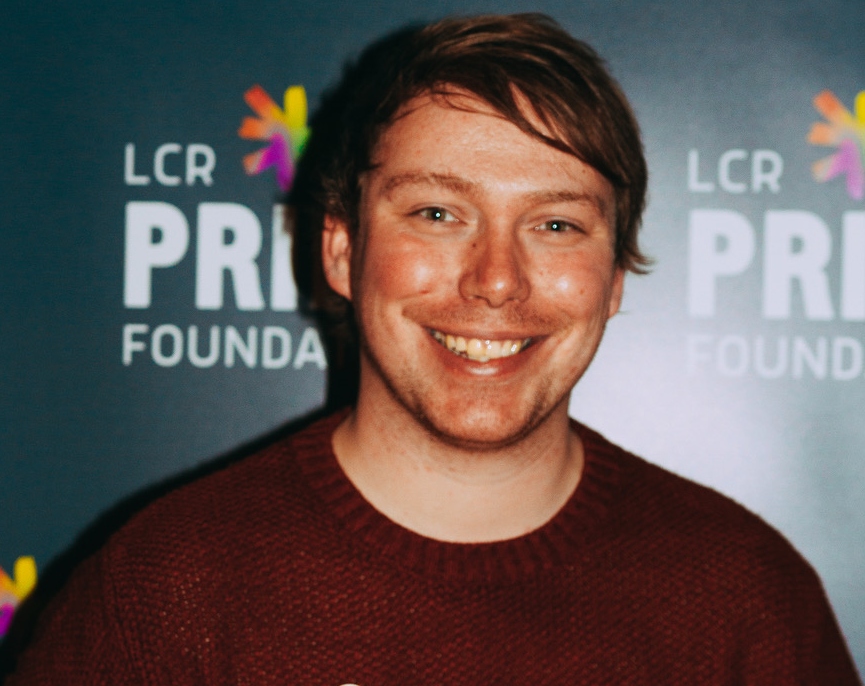 Andi Herring, CEO of LCR Pride Foundation which is the Liverpool City Region's LGBT+ Charity, said: "Each year organisations across the city region support LGBT+ History Month with events, content and initiatives.
"Obviously, with COVID-19, this year has been a little different, but there has been no less effort to mark the month. In fact many have gone to great lengths to ensure that activities are available virtually."
LGBT+ History Month was established in 2006 and happens in February each year to coincide with the abolition of Section 28, a milestone in the LGBT+ equality movement in the UK.
Section 28 was a piece of legislation enacted in 1988 that prohibited 'the promotion of homosexuality' by local authorities, which meant councils and schools could not speak about or teach children about LGBT+ people, their lives or their history.
What is the significance of LGBT+ History month for people today?
"LGBT+ History Month is not only an annual celebration of the history of our diverse LGBT+ community, it is a chance to educate people about that history and the stories that lie within it.
"Education is the key to understanding and acceptance. Each year we hope that LGBT+ History Month informs more people of the struggle that LGBT+ people around the world still face and encourages them to support the ongoing fight for LGBT+ equality.
"Understanding your community's history is a huge part of understanding and accepting your own identity. Seeing LGBT+ people front and centre builds that sense of community, allows people to find others like them and it gives people the confidence to build their own identity.
"LCR Pride Foundation's current theme, which runs from April each year, is 'Young at Heart'. Very much in line with LGBT+ History Month's 'Mind, Body and Spirit' theme, it focuses on health and wellbeing and promotes the right for LGBT+ people to enjoy a happy, healthy and carefree life, regardless of age, ability or how they identify. Feeling seen and represented in society now and in history, and understand where we have come from is an enormous part of that."
Whats On in Liverpool?
National Museums Liverpool
National Museums Liverpool have curated a collection of exciting online commissions, including brand new poetry from local writer and activist, Felix Mufti-Wright; interviews with leading figures in the region's LGBT+ community and an exploration of 'Hidden Histories' including Polario, a coded language historically spoken by gay men.
SAE Institute
The SAE Institute – a provider of niche creative media programs which has a base in Liverpool – is welcoming Drag Artist Rujazzle for an online makeup masterclass and Q&A on February 26.
GYRO (Gay Youth R Out) Youth Group
GYRO is inviting LGBT+ activists that were once their service users back to speak to their young people and curate a time capsule for the city region's LGBT+ young people of the future.
Liverpool John Moores University
LJMU has prepared a whole series of online events as well, with the keynote being an 'In Conversation' event with Nancy Kelley, CEO of Stonewall. This will take place on March 2.
Liverpool Queer Collective
Liverpool Queer Collective are looking for LGBTQ+ people from Liverpool City Region who are interested in developing their storytelling skills to join for a free online conversational storytelling workshop on the theme of 'tainted love' which is being led by Dr Stephe Harrop on February 20, 10am-12:10pm and is being funded by LCR Pride Foundation Community fund.
More events are being announced all the time and a list has been collated on the LCR Pride website: https://www.lcrpride.co.uk/lgbt-history-month-2021-body-mind-and-spirit/.
LCR Pride Foundation are regularly updating their LGBT+ History Month event page and encourage people to check back to see what's new. If you are running a relevant event that isn't yet listed, please do get in touch and they will spread the word.
"You can follow us on Twitter, Facebook and Instagram, visit our website or sign up for our weekly newsletter here."