The RSPCA are appealing for information after a kitten was found in St Helens in a tied-up carrier bag suffering from a broken skull among other injuries.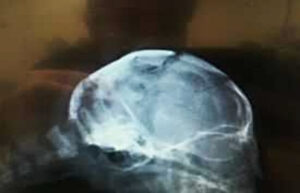 The four-week-old kitten was found by a man on his way home from work on February 3 at about 4:30 PM, after hearing squealing sounds coming from a hedgerow in Brookside View, Haydock, St Helens.
After untying the bag, the man called the RSPCA to help as the kittens' head was deformed and it kept falling over.
Animal rescuer Jenny Bethel was called to the scene and decided to take the kitten for emergency veterinary treatment after seeing it swaying and walking backwards.
The kitten was transferred to the RSPCA's Stapeley Grange Wildlife Centre and Cattery in Nantwich. X-rays revealed the kitten had a fractured skull and it was decided the kindest action was to put it to sleep.
Jenny Bethel said: "I am just grateful he was found so he didn't have to suffer any longer on his own.
"The poor kitten must have been in severe pain and terribly frightened".
Jenny is now investigating and believes the kitten was with its mother until the day of its death due to its weight and cleanliness. She suspects the head trauma happened before it was put in the carrier bag.
Jenny has sent out a plea to the public: "I am hoping someone may recognise the kitten and can identify who it belonged to or someone may have seen something suspicious in the area."
Anyone with information regarding the incident should call the RSPCA appeals line on 0300 123 8018.