Wigan's music scene is under threat as the doors of local venues remain closed because of the pandemic.
Not since the release of The Verve's seminal album 'Urban Hymns' in 1997 has there been as much hype and attention paid to Wigan music as there is today.
With local favourites The Lathums selling out Manchester's infamous Ritz in minutes, the current crop of musical talent from the town has never before seemed so polished and ready to break into mainstream musical consciousness.
But the scene stands on a knife edge
With Covid-19 still rampant across the UK, local venues across the nation, like Wigan's Indiependence are on the brink of collapse.
Grassroots venues could potentially close for good if definitive action is not taken to save them and the future looks bleak for music scenes in towns and cities up and down the land. 
Indiependence, Wigan's most prominent indie rock venue, stated in September via social media that, should they not open their doors again for another six-month period, the likelihood is that they will never open again.  
Local indie band The Flechettes are just one of several rising bands to come out of Wigan in recent years.
Having played in venues like Indiependence and The Boulevard numerous times, front man Jack Heaton fears what would happen if they close their doors permanently. 
He said: "In no uncertain terms it would mean nothing less than the end of the world. 
"It would mean that a lot of talent that is around now wouldn't be able to propagate itself into what you would call the mainstream or even to the fringes of the live scene."
 Jack said the closure of Wigan's venues could see the jovial and supportive relationship set up between the town's bands destroyed as artists compete with one another for a limited number of stage places in a restricted number of venues.
What happens when music venues close?
The Flechettes front man explained that if more than 80% of venues like Indiependence were to close, the ramifications would be huge for up-and-coming bands.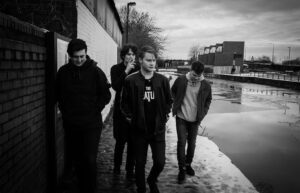 "The remaining 20% will then be overloaded with bands trying to get on. 
"So, the problem is, you have a really inclusive scene that then becomes exclusive because the remaining 20% can't cope with the amount of influx of bands trying to play on their stage.  
"Then the music scene becomes less about supporting each other and more about competing with each other, and that's when the scene becomes really bad." 
However, even with the severe threat of Wigan's music venues closing for good, in the true fashion of any creative, many artists are finding new ways to promote themselves and find ways to use the time in lockdown productively. 
This can be seen with psych rockers Corvus and the Morning Star, whose debut gig back in March was cancelled due to impending Covid-19 restrictions. What seemed like a kick in the teeth for the five-piece turned into a positive experience.
Guitarist Greg Neil said: "We've benefitted [from the Coronavirus lockdown] in a sense that our first gig was supposed to be in March and we weren't entirely in the best place to perform from my point of view.
"Over the period when the lockdown was eased and there was less restrictions, we practised and we got tighter and tighter. 
"So, we sound much more polished now with the songs we've already got and we're much tighter as a band." 
Corvus and the Morning Star serve as a shining example of how to make the most of a bad situation. Much like The Facades, who have looked to improve on the social media aspect of self-promotion.
With the tried and tested method of self-promotion being live gigs, Wigan's bands have had to find new ways to promote themselves with venues remaining closed. 
Evan Armstrong, lead guitarist of The Facades said: "We've used live streams on social media and encouraged people to join via those platforms.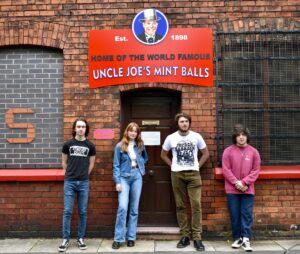 "It's been the best way to keep yourself relevant when you can." 
Social distancing and Covid guidelines have placed even greater demands on bands just beginning to find
their
feet.
With more established bands able to book the only Covid-secure practice and rehearsal spaces available, bands like The Facades are left to struggle finding places to hone their craft as a group. 
Evan said: "The rehearsing and recording spaces that are open [through lockdown] are all fully booked, because all the more established bands, whose full time jobs are in the music industry, are taking their chances booking whenever and wherever they can." 
The consensus among all of Wigan's artists is clear though. There is only one way to prevent the impending demise of the Wigan music scene – more funding from central government.
 Lauren Sturgess, singer and washboard player with The Gestures, voiced her discontent with how the government has treated those in the creative industries during the pandemic.
"It felt like right from the get-go we were thrown on the backburner.  
"[Grassroots venues] have been deemed as less important things but actually, we still need to invest in them. 
"You've got these small venues in small working-class towns like Wigan , venues all over the country, that actually, that's where it begins for so many people and you can't get artists playing at the top of their game if you don't support those at the bottom of the ladder." 
 However, with a government that apparently does not value those trying to forge a career in
the creative industries
 and urges them to rethink, reskill and reboot
, the future looks bleak for Wigan's music scene.
With no end in sight, with Covid-19 continuing to ravage the nation and no rescue package for venues on the horizon, artists may struggle to continue with their musical endeavours in the town. 
If the government doesn't act soon to save grassroots venues, then the latest generation of Wigan's musical talent may be lost forever.
Featured image credit: Kiera Davies