You might remember lunchtime gigs at the Cavern Club or an evening out at the long-demolished Liverpool Stadium?
Wherever it might be, the stages of Liverpool's most famous music venues have welcomed performers from all over the world.
Five music lovers shared their most memorable moments from Liverpool rock concerts over the years.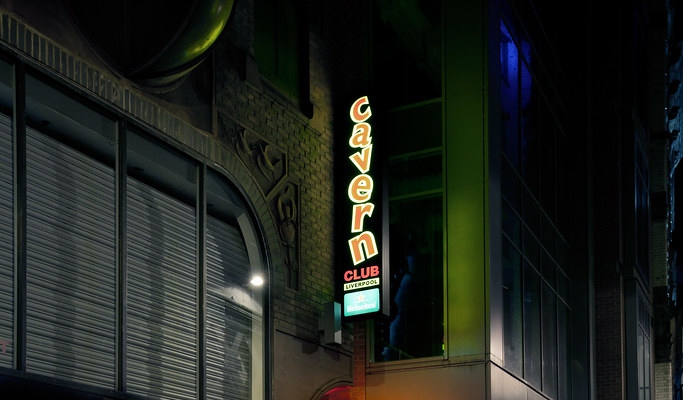 Slade and Joan Jett & the Blackhearts
Rotters Club, 29th September 1980


"I was 19 and working in town. My friend Margie was into punk music and got let down by a friend. It was a mixture of skinheads and punks. I was wearing a pretty dress with high white stilettos. We got invited to the afterparty with Slade and stayed drinking with them till about three, but we had to leave because we were working the next day."
– Pat Tighe, aged 59

Ian McCulloch
The Bluecoat, 21st October 1989


"I was a massive Echo and the Bunnymen fan when I was school. When I was choosing what university to go to, Liverpool was the top of my list. I went to see Ian McCulloch with my friend, Wendy-Denise, who I lived with in student halls. Ian smoked all the way through the show. He leant down and offered me the end of his ciggie, I was in awe. Wendy-Denise reached out and took it. I never quite forgave her for it. I haven't spoke to her since about 1991, but not because she took the ciggie."

– Betty James, aged 50

Picture courtesy of Drew D F Fawkes – 'Ian McCulloch'

The Rolling Stones
Liverpool Empire, 25th September 1966


"I only went because my best friend wanted to see the Stones. At the time, you either liked the Beatles or the Stones. I loved the Beatles. By the time they came on mass hysteria had taken over the whole audience. I actually screamed myself. It was the first and only time I've ever witnessed mass hysteria."

– Shelia Birch, aged 69

Paul McCartney and Wings
Liverpool Empire, 18th May 1973


"Paul McCartney and Wings were great. It was their first proper tour since the Beatles. From memory, they came back on about five times. The crowd didn't want it to end. They threw out Red Rose Speedway frizz bees, I think I was the only one to get two. I had to hide one as it would have been a dilemma on who to give it to. The one I kept was later wrecked by younger siblings."

– Graham Blair, aged 64

Picture courtesy of Slagheap (Flickr account) – 'Paul McCartney and Wings'

Planet Gong
Eric's, 23rd May 1978


"Planet Gong in Eric's, you can't get much weirder than that. I was 16 and never knew what pot was. I wondered what the smell was. There was spilled beer all over the floor and my brand-new leather coat was stinking when I got out. It was an eye opener for sure."

– Bernie Bickley, aged 58