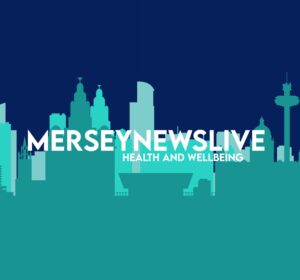 Be-Breast-Cancer is a group that has worked across Liverpool and Merseyside for the last few months, raising people's understanding of breast cancer and its symptoms as well as the importance of breast cancer screening.
The roadshows have taken place in Walton, Everton, and Anfield so far. A total of 10 shows are planned in total, tying into October breast cancer awareness month whilst focusing on the areas across Liverpool that have the lowest uptake in breast cancer screenings.
A day before the roadshows take place all the GPS in the area will send out a text message, telling residents that the event is taking place in the hope that as many people turn up as possible. Merseynewslive experienced what the event itself is like, with the Northwest Cancer research group present to talk about how to check your boobs, as well as the opportunity for people to make their own Bradazzle Bra and GP's on hand to provide vital information about the cancer.
Nour Essale, Community Mobile at Liverpool School of Tropical Medicine, told MerseyNewsLive: "We're working with the community innovation team to create these events.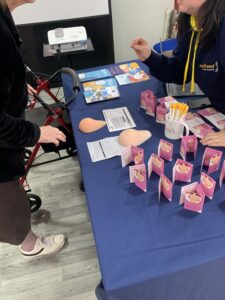 "They involve creative people, people from GP practices, a nurse or doctor, and people from health organisations. We gather together at these events and look at this health issue, breast cancer.It's the most common cancer in Liverpool, and we want people to take the initiative and encourage them to look after their health and do their mammograms.
"We found that around 50% of women aged between 50-71, in the areas of Liverpool, Everton, and Anfield did not go for their mammogram, which is a very high percentage relative to other places in the UK. Seeing that led us to create awareness videos, including GPS and other people from the community who are talking about breast cancer.
These videos are supposed to be playing across every practice in these areas, raising awareness for cancer and the events that we are holding.
We have also created a poem about what it is like for women to go and have a mammogram. The poem is a more friendly way than a typical letter inviting people to go to a screening.
One of the key themes of the events is to make people feel as relaxed as possible, so conversations are very chatty rather than lectures. We also hold a raffle with various prizes to win, with people who attend the event eligible to enter.
The prevalence of breast cancer and cancer in general across Liverpool and the North West region is one of the primary reasons behind the initiative.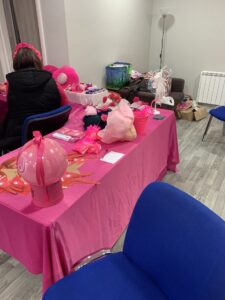 If you live in the North West of the UK then you are 25% more likely to develop cancer. Furthermore, there is a clear lack of understanding about the dangers of certain lifestyle choices across the area, with sunbed use and smoking very prevalent in Merseyside.
North West Cancer research aims to tackle the problem at the earliest possible level, going into schools and community groups to inform people about what they eat and drink can affect their likelihood of getting the disease.
Amy Edwards of North West Cancer Research spoke to Mersey News Live about the importance of growing people's knowledge and understanding of the disease.
"One of our main aims is to raise awareness of the fact that you are 25% more likely to get cancer if you live in the northwest.
What we do is go out to events like these in the community or schools, so we're trying to get in at ground level, showing them healthier choices in terms of what they eat, doing exercise, not smoking, and growing that understanding of the importance of looking after yourself.
I think for some kids they grow up in certain areas and communities, and eating certain things and smoking is just a way of life."
people are not going to these screenings
Speaking about the importance of breast cancer screening, Amy said that many people don't feel they need to check themselves or that they don't do it enough.
"They're many people not going to their monograms, people don't understand that it's just a general check-up and not a full examination. I think that this is one of the reasons that breast cancer is so prevalent as people are not going to these screenings, by the time you notice it you could have developed full-blown cancer.
Here today we have boob models that contain lumps and we show people how to check themselves out, once a month and same time every month. You need to get up to the top of the armpit and round by the collarbone, being firm and checking yourself over.We find that a lot of women aren't being firm enough when they are checking themselves. It's not just lumps, there could be sudden discolouration, or a sagging and an inverted nipple."
Their are no plans at present to have any more workshops on breast cancer specifically, but the group hope to continue targeting areas across Liverpool where health problems are present.
Alan Donnelly of the Breckfield Centre, who helped organise the events across the various venues, said that next year the group was looking at focusing on the importance of childhood immunisations in areas across Merseyside where there is low uptake.
"We plan to do more events but not on breast cancer, we want to focus on other things. It could be cancer it could be something else, whatever the need is in that area.
"For next year they're looking at childhood immunisations, as there is a poor uptake, so they'll be a similar campaign for that subject.
It's different for the various areas across Liverpool, Everton, and Anfield was breast cancer, but in south Liverpool it was cervical cancer. It's about targeting the different needs for different areas across Merseyside."
Featured image (c) Tom Watkins