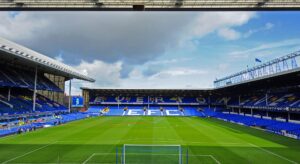 Everton football club have been handed a 10-point deduction for breaching financial fair play rules. The club was found to be £19.5m over the £105m limit, which is the amount that clubs are able to lose over a three-year cycle.
Football finance expert Kieran Maguire said that a multitude of different reasons had combined to put Everton in such trouble
He said: "In the end Everton, recalculated their figures and realised that they were probably nine to ten million pounds over the limit.
"It's the classic case of financial mismanagement, complacency, a bit of blind optimism in terms of what they thought they might get for players."
Related: MP Ian Byrne hits out at 'unfair' deduction
This is first time this sort of punishment has been handed out for financial misdemeanours in the Premier League, although their has been precedent in the Football League, with Derby, Wigan and many others handed points deduction for breaking the rules.
The club said that it had substantial mitigation for the breaches, the impact of COVID 19, the stadium project and that it had cooperated with the Premier League. However the authorities deemed this was not enough to escape punishment.
The stadium project is a key reason for the club's financial plight. The club relied solely on loans from majority owner Fahard Moshiri to fund the project, which has totalled nearly £750m thus far.
Kieran explained: "There has been precedent in the EFL, but not in terms of the premier league, although playing devils advocate financial fair play only came into being in 2013, so its not been around for very long.
that's just an accounting tug of war
"Do I think that they should have some form of punishment for breaking the rules? Yes, because they did break them and eventually admitted to breaking them.
"In the end I think that they did come round to admitting that they had done wrong, but they argue that the amount that they exceeded the financial fair play limit was lower then what the Premier League thought, that's just an accounting tug of war.
"But I do think that 10 points is harsh. I know in the Champions league, Chelsea and PSG have just been handed big fines but other clubs have been banned."
The club's fortunes seem to have no respite. They now face a fight to stay in the league and the prospect of new ownership in the form of the group 777, who come with a very chequered reputation considering the state of the other clubs in their portfolio.
Kieran said: "I can see the benefit from a 777 point of view, but the other clubs that they own are losing money. I think that 777 will see the stadium as a an opportunity to borrow more and effectively mortgage the stadium. I'm no sure it's in Everton's best interest, because their going to end up in even more debt."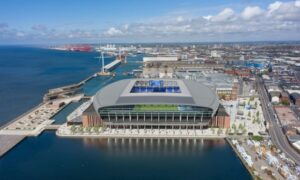 Everton could also end up in more financial trouble as clubs such as Leeds, Burnley and Bournemouth are seeking compensation for being relegated as a result of Everton's overspending, and others who missed out on the extra few million which each Premier League spot gives you.
Kieran added: "Their are claims from the clubs were relegated and if it hadn't been for Everton gaining a competitive advantage through overspending then they might not have been relegated.
"Then you have other clubs who finished below Everton in the table and they say well hold on, each position is worth about £2.5m so were a couple million pounds out and want some sort of compensation for that. However, the figures banded around of £300M in compensation are hyperbole and simply not true."
The club will hope they can put all of the off-field drama to one side, and bring some positivity back to the fan-base with a positive result this Sunday against Manchester United.
Featured image (c) Alamy J7827D