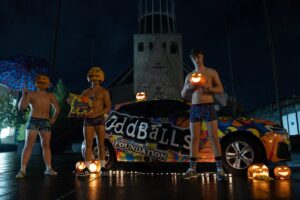 Fight night is coming to Liverpool this November. Students will take part in this white-collar fighting event in partnership with Oddballs, a charity which brings awareness to testicular cancer.
Students who have volunteered for the event have been on an eight-week course to gain all the skills and drills they need to fight in a boxing match.
Each student who is participating in the event must raise £100 for the charity and all money raised from the event will go to Oddballs to help fight testicular cancer.
The will held in late November with tickets coming on the Wilder Events website.
Watch James Hirst's video report here:
Featured image (c) James Hirst