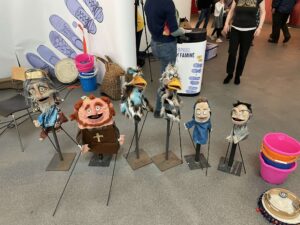 The Liverpool Irish festival is an annual celebration of Irish culture, talent, history, and people.
This year, the ten-day festival is being held until October 29, and includes events such Brave Maeve: Writer Reading for Kids from 3pm–5pm on October 28 and the Irish Famine Memorial at St Luke's Bombed Out church at 10am on October 29.
The festival was established in 2003 and this month they are celebrating their 21st anniversary.
Unfortunately, the scheduled boat tour The Pride of Sefton has had engineering problems and will not be taking place this year.
Watch Desternie Hills' video report here:
Featured image copyright James Lacey