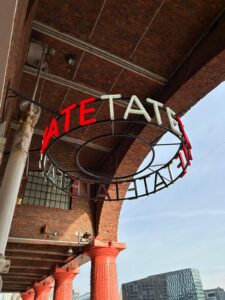 Tate Liverpool will be holding multiple events and one-off projects around other spaces in the city following their two-year closure for extensive renovations.
The Tate, at the Albert Dock, has closed its doors and is set to reopen in 2025 after their £29.7m face-lift, which will include improved facilities for visitors.
From October 27, a Tate exhibition will open at RIBA North, Mann Island, a short walk from Liverpool's waterfront.
This exhibition will focus on art, architecture and ecology and visitors will still be able to enjoy high-quality food, drinks and gifts as the Tate's gallery shop and café will also be joining, providing a complete visitor experience.
The Tate is renowned for its impact to Liverpool's culture, with over 20m people having visited Tate Liverpool in the past 35 years.
once-in-a-generation renewal
Helen Legg, Tate Liverpool's director, said: "We are proud to be the UK's most visited modern art gallery outside London but, after 35 years, we want to do more to engage new audiences and to reduce the gallery's impact on the environment.
"Through this once-in-a-generation renewal of Tate Liverpool we will become an art museum fit for the 21st century, serving the needs of artists and audiences, now and into the future while continuing to play our part in the ongoing evolution of the historic waterfront."
Established in 1988, Tate Liverpool helped create a blueprint for a wave of new galleries across the UK, redefining the role of the museum in the life of a city.
Following a grant from the Government's Levelling Up Fund, Tate Liverpool is now working with architects to recreate the gallery.
They will also develop social spaces that better connect with the city and its communities, creating an environment that is flexible and inviting and able to host people, art and ideas in equal measure.
Featured image (c) Olivia Shaw