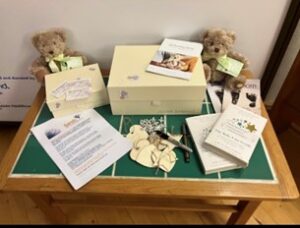 People across Merseyside are this month commemorating Infant and Baby Loss Awareness month.
The month is dedicated to raising awareness and helping those grieving in silence after loosing their child to stillbirth, miscarriage, Sudden Infant Death Syndrome (SIDS) or any other cause during pregnancy or infancy.
Every year charities and groups across the country take part in the Wave of Light, lighting a candle in memory of all the babies gone too soon.
This year the wave of light took place on October 15. Charities such as SANDS, The Honeysuckle Team at Liverpool Woman's Hospital and Liverpool Cemetery all took part.
Wave of Light has been taking place since 1980 and this year SANDS held a virtual wave of light where those participating took a photo of their candle and posted it to their Facebook, Twitter or Instagram using the hashtag #WaveOfLight at 7pm. SANDS also held a Facebook event to watch the livestream.
The Honeysuckle Team at Liverpool Woman's Hospital held a service of remembrance at St George's Hall which included two sessions – one for adults and their children and a later one for just adults.
Silver Birch Hubs Cheshire and Merseyside NHS held a webinar around the topics of MMHS, CFT and grief. Dr Moninne McCormac highlighted this work with words from women who have experienced pregnancy and infancy loss.
If you have been affected by baby loss and would like to seek help, contact SANDS – [email protected]
Featured image courtesy of SANDS