A Liverpool based social media organisation is providing sexual assault survivors access to a safe space online.
Emily Penman, 24, founded The Middle Woman Liverpool on Instagram in 2017, after being spiked and sexually assaulted whilst at university.
Emily spoke to Merseynewslive exclusively about her organisation and her future hopes for it, in time with Sexual Assault Awareness Month.
The beginning of the Middle Woman Liverpool
"I remember I was lying in bed with my mum one night and I was saying I didn't feel comfortable handling things to do with the assault with the university.
"I wanted someone in between me and the uni who had my back or could liaise with the university, like a middle-man but a woman.
"Because at the end of the day you're 18, you're dealing with this in your first year of adult life."
"I started to post on that (Instagram) page as a way to take back control of not only my story, but also other people's as well."
"When you're a survivor of something like that, you get told how you should feel and how you should be acting and you can get exhausted when you're not feeling or acting like that."
After her assault in 2017, Emily was referred to RASA, a rape crisis centre based in Bootle for support.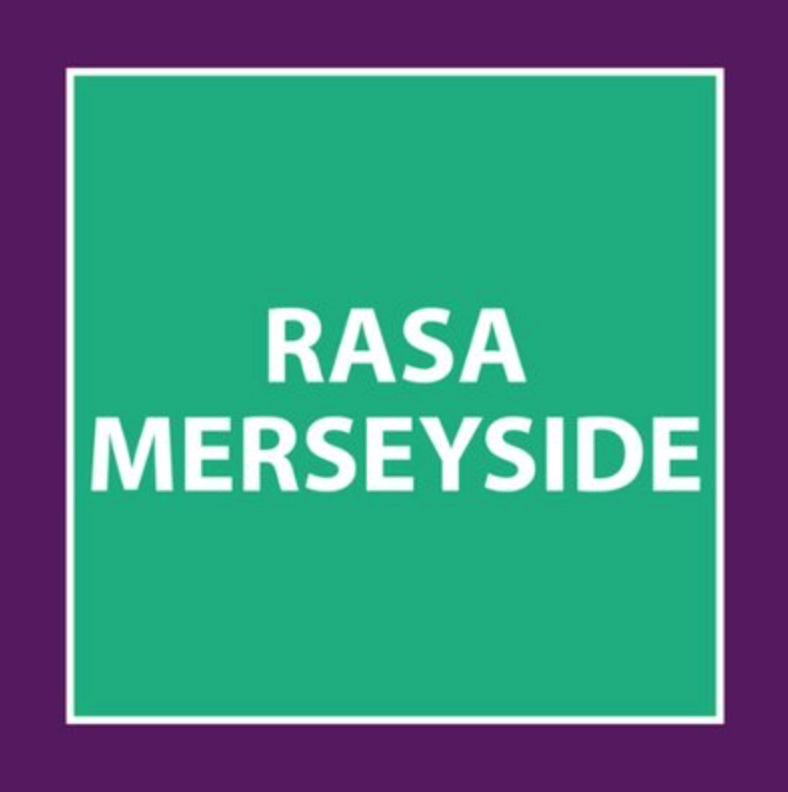 RASA aim to provide crucial specialist support, independent advocacy, counselling, help and information, for those affected by rape, sexual assault.
Emily said: "If you live in Liverpool, but it happens anywhere in the world, you can still go there to get access to services.
"I had pre-trial and post-trial therapy there and it saved my life."
When asked about how to raise greater awareness for supporting sexual assault survivors, Emily spoke of the importance of education.
"I think the main thing that we need to do is education. People are open to listening.
"Even educating the people with the power who matter as well – getting into the rooms with the police, the teachers, MPs, the local councils, just creating that type of conversation."
Safe spaces at university
In February, the Daily Express reported that since 2019 there has been 370 reports of sexual assault on university premises to 24 police forces.
Alongside this, there has been 320 reports of rape on university premises, excluding private university accommodation.
Safe spaces have been created by university students across the country.
Like The Middle Woman Liverpool, they act as a safe space and a community for victims of emotional, physical, and sexual abuse to share experiences with one another, without it being to an authority figure.
For their success, Liverpool John Moores University's Survivors Society were awarded the Bright Network fundraising award and £500 of sponsorship money last month.
Lauren Wright, president of the Feminist Society at Liverpool John Moores University said: "Sexual assault can't change until we talk about it, and I am so happy that there are safe spaces for survivors to go, even societies, where victims can talk and be open about their experience, but also have allies that can provide support and even educate themselves on how sexual violence is enabled and how they can challenge the stigma.
"I am excited to see more change happen as the conversation becomes louder and louder until it just can't be ignored anymore."
The impact of The Middle Woman Liverpool
From starting the The Middle Woman page, Emily has met with her local MP Peter Dowd and is now completing a counselling course at RASA to help other survivors in the future.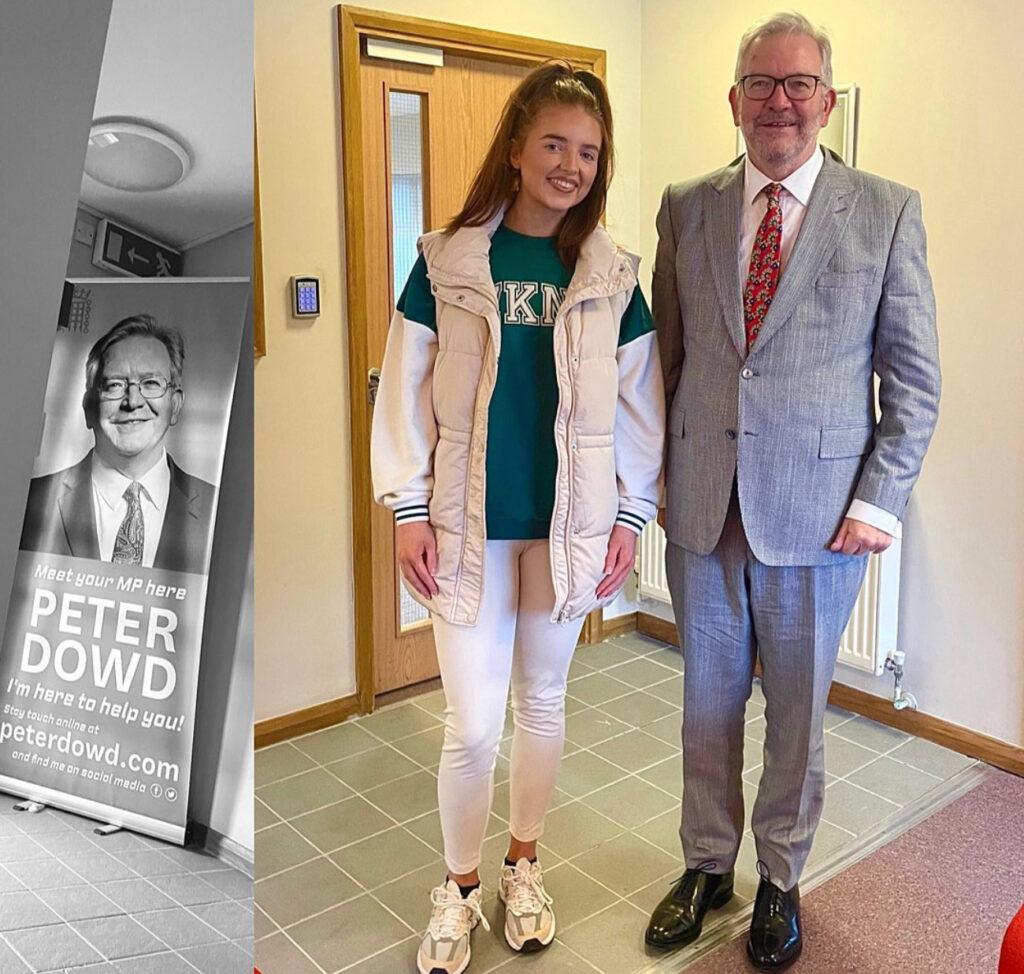 Emily and Peter Dowd discussed ways to make environments safer for women, young people & students, starting in universities.
She has been someone that many people can confide in, both anonymously and not, if they feel ready to share their story.
Emily added: "It is amazing how many people are coming out and speaking about what's happened to them and sharing their own journey.
"But that doesn't mean that you have to, I think that's what we need to speak about more."
The Middle Woman currently has 527 followers on Instagram and 673 on Tiktok, numbers which are rising by the day.
Emma Walker, Student Engagement Officer and Counsellor at RASA Merseyside, said: "The Middle Woman has grown to be a community of people all aiming to tackle sexual violence and offer support to those that have been subjected to this.
"With Emily's self-disclosure it has encouraged people to get support and remove the stigma on mental health after sexual violence. She is an inspiration."
The future of The Middle Woman Liverpool
Emily is set to continue to spread awareness and education on her social media.
"I eventually want to get into having my own therapy practice. That was something I'd love to do.
"I'd also like to offer reduced therapy prices to students, or even a free service that isn't going into the universities themselves. I'd like to run events just to keep the conversation going more.
"In the long, long term, I want to open my own physical place where obviously it's like a therapy practice, but also have charities there that you can speak to.
"I want there to also be self defence classes you can do, like a safe space for women and girls in the city to come together and feel like they're going to be okay."
How to reach out for support
"try to show yourself compassion, be kind to yourself, access support at your own discretion"
You can follow The Middle Woman Liverpool and talk to Emily on Instagram @themiddlewoman.liverpool and on TikTok at https://www.tiktok.com/search?q=the%20middle%20woman%20liverpool&t=1680710161314.
If you would like to reach out to R.A.S.A, their contact number is 0151 558 1801.
Emma Walker added: "Every client is individual and if you would like support please reach out, you can self-refer through the RASA website.
"However, there is no pressure to do this and it doesn't make what you have been through any less traumatic if you feel that counselling wouldn't benefit you. Everyone is different.
"After being subjected to sexual violence my advice would be to try to show yourself compassion, be kind to yourself, access support at your own discretion whether that be if you have reported or not.
"Surround yourself with supportive people or animals and know that the sexual violence was never your fault and what you are feeling also isn't. You are not alone."
Featured image from @themiddlewoman.liverpool on Instagram