It's safe to say the Liverpool-based DJ DOWD is having a busy and successful year.
From hosting a monthly radio show at Melodic Distraction, having an upcoming headline gig
in London, presenting ongoing parties at Metrocola, and with numerous festivals lined up,
Michael Dowding seems to be constantly on the go.
He said: "I'm working on a bunch of Eps that are gonna be out this year basically, so I've just got my head down at the minute. Just making loads of music and actually trying to get stuff prepared for next year now, weirdly. Even though we're in April."
The Anything Goes Show on Melodic Distraction is held on the first Friday of every month.
The venue is not only a radio station but also a bar and coffee shop, nestled on Constance
Street in an up-and-coming area of the city near London Road.
He added: "You're meeting all the other hosts in the city as well, so it's a real community
there. It's kind of a hub for all the creatives in the city. Especially with music. It's going really well, and I'll be probably putting more parties on there as well over the course of the year."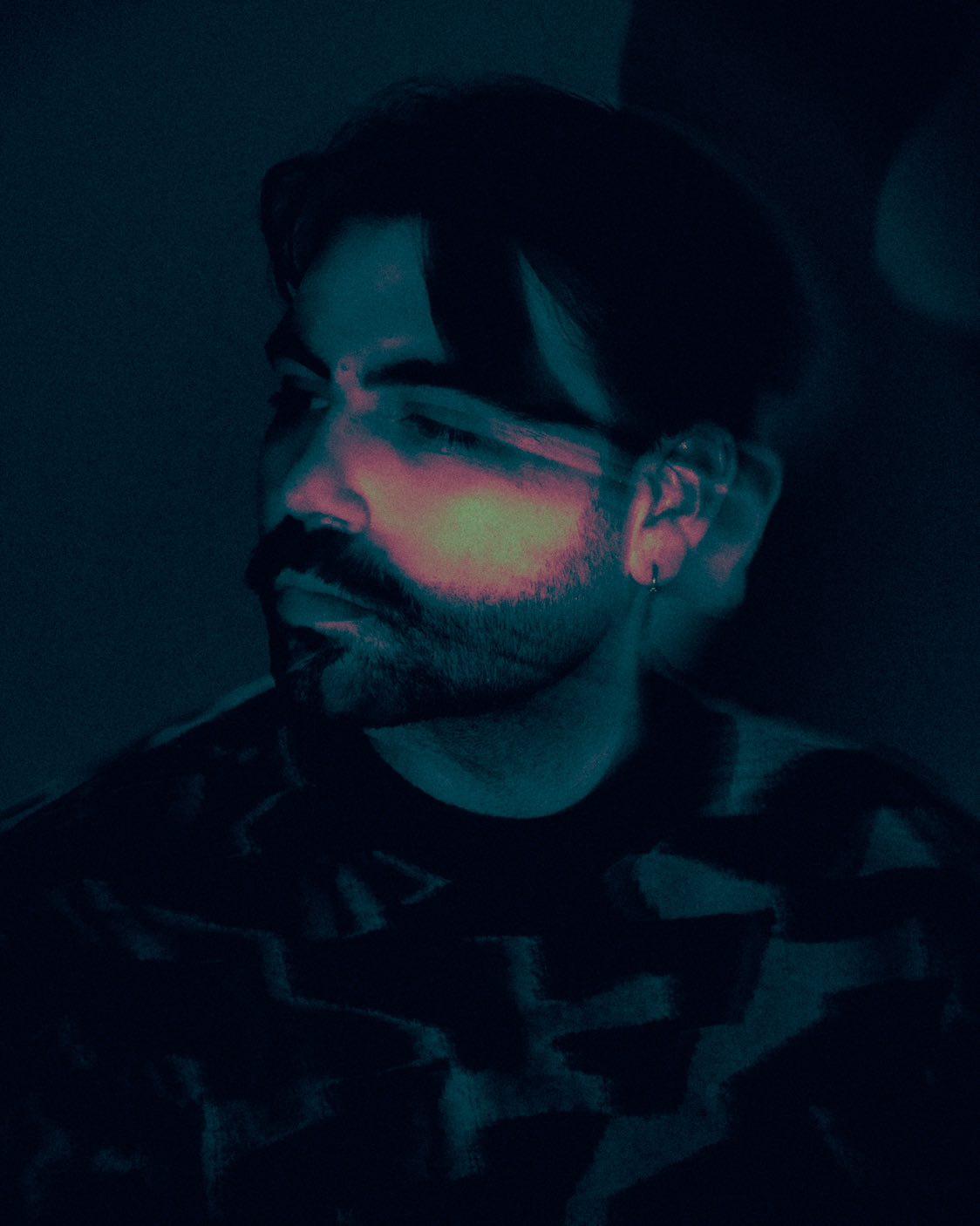 In terms of local artists who inspire him, the Huyton native said: "dmc, Aerofunk and one of my best mates Malissa (artist name) she runs Sisu, which is a female-based agency which has got artists all around Europe at the minute, she's doing really well.
"I'd say those people who are kind of like close friends but also in the same industry or circle are big inspirations, and then further afield, people who've really given me a leg up and inspire me regularly are the likes of Shanti Celeste, because she's always playing my tunes, Moxie of course because she had me on NCS radio in September on her show, so I'd say those two at the minute.
"My mum got me into dance music when I was around 10, taking me to parties and stuff, we were going to Greece a lot."
His dad is Greek, and he's spent some time living over there, but most of his immediate
family hail from Liverpool.
He added: "I kind of started going to raves a lot when I was 16, the promoters were letting
me in because they knew I was into music, and then from there I became a resident DJ at a local event that we used to run called Statk (Static.)
"And then I moved to London in 2017 and that's where the production journey started. I started making music and then sending it to all the artists who I look up to. They responded really well to it."
Although originally from Huyton, the 30-year-old now lives in South Liverpool.
He said of the city: "It's almost like a big village isn't it? So, you get to know all the different artists and musicians in the city, which is good because you can literally chill out with them on the likes of Lark Lane or somewhere cause that's where a lot of them live.
"You can talk about music and get ideas from each other. It's not like a big city like, say,
London where it's spread out across such a large area, so people don't even meet each other unless they're at a party or something like that. The fact that Liverpool's so small, it's a real tight knit community and that's how everyone just gets inspiration from each other,
really."
The DJ said he often goes to his friends' houses to jam with them, mixing records and
making music for fun.
He added: "It's just really chilled out."
He said, however, that it's taken a while for the city to embrace his music.
"I think now since I did my Mixmag gig, and I've had a few releases with big artists, I think
the Liverpool scene is really starting to latch onto it, and Melodic Distraction are always
really supportive, they're always pushing me.
"I'm friends with Josh who runs it and he's always saying he's really proud of what I'm doing, and always gives me a shout out on the station and stuff like that.
"I think Liverpool's taken a while to warm up, but I think now it's starting to kick off, I think
it's the start of something really good for the future of the city and myself, really."
He feels that the arts are finally moving away from places like London and are quickly
migrating up north.
He added: "My mate who I live with, is a film location manager in Liverpool, so a lot of
stuff's actually going on in the city right now."
He discussed artists he'd like to work with and suggested Shanti Celeste, as she produces
and runs her own label, which he's creating work for at the moment.
He also met Eliza Rose at Baltic Weekender two years ago. Rose is a British DJ who blew up
last summer with her song "B.O.T.A" which became number 1.
The song was impossible to miss last year, seemingly blasting from every car as it drove
past, and popping up in everyone's DJ sets.
"We kind of met up and just partied the whole night.
"Whenever I'm in London I'll try and link up with her and vice versa," he said.
They now chat from time to time, meeting at Glastonbury last year, and she added him to
her Spotify playlist "Track IDs," which is a compilation of her favourite songs.
He also shouted out his friend, DJ Autumn who runs Banoffees pies records which is based
down south, and said: "He's gonna be throwing a really good party in Kitchen Street on the
21st of April."
Dowding has a really close relationship with Baltic Weekender, an annual festival in The
Baltic Triangle which celebrates techno, house, grime and bass music.
He added: "I'm really looking forward to that this summer."
Listen to him on Spotify here, or follow his Instagram for updates on gigs.