Developers have put in a planning application to Liverpool City Council to reconfigure the landmark Hollywood Bowl complex in Liverpool Shopping Park.
But residents fear that a newly-updated Hollywood Bowl will not be built due to the previous "failed promises" of a new cinema, following the demolition of the old Cineworld on Edge Lane.
Included in the planning application, proposed by Derwent Development Management Ltd, is be the development of new restaurants, construction of two new drive-through units and a new commercial unit for either a car dealership or a non-food retail unit.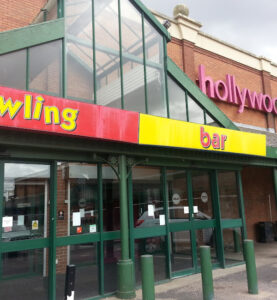 The Hollywood Bowl was originally built in May 1990 with an American 1950s theme, creating 35 new jobs for local people. For generations it has became a popular leisure destination for many Scousers, situated just out of the city centre.
Old Swan resident, Kirsty Keane, said: "I hope that they build a new bowling alley to replace the old one.
'If they get rid of it and replace it with just more restaurants and a car dealership, there would be virtually nowhere for local kids to go on the weekends and half term, and then what else would they do? Probably cause trouble!"
Ian Jones says: "I think it's well overdue. The current Hollywood Bowl looks out of place now and if a new one was to be built it would fit in with the new retail park in Edge Lane.
"It's an ideal location as well, sometimes you don't want to venture into the city centre or go all the way to Speke retail park to do something fun, so I'm all for it."
Old Swan Councillor, William Shortall, addressed the negative reaction from some Old Swan residents.
He said: "This is a private development, nothing to do with the council. They (Derwent Development Management Ltd) are now developing the retail park which is in the plans.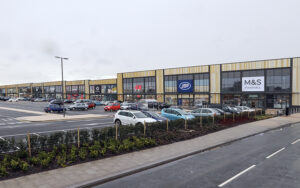 "They are putting £11m of investment money into the area. There is ample room to do stuff on their land and what buildings they put on it, is up to them."
However, some residents are optimistic about the plans to reconfigure the site and believe that it would be good for the area.
If you wish to get in touch with Liverpool City Council about the planning application, email [email protected] with the reference number 23F/0206. Alternatively you can call via the contact number 0151 233 3021.
Below is a short video about the plans for the existing Hollywood Bowl in Liverpool Shopping Park. 
FEATURED IMAGE (C) William Shortall.