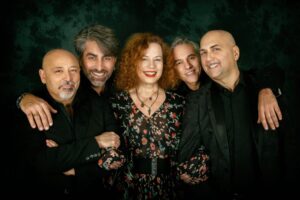 A singer with a love for Liverpool has shared her life stories as she prepares for a special tour performing her own arrangement of Beatles songs.
Sarah Jane Morris, 63, has had a 30-year career as a musician and actress. Known for her baritone voice, she has become a big name in Italy.
The only daughter in a family of six sons, Sarah Jane – who now lives in Southampton – gets her connection to Liverpool from her father. He was the boy scout who held the scissors at the Mersey tunnel opening ceremony.
After her dad was arrested when she was 17, Sarah Jane joined Amnesty International. She said: "I wanted to find out more about other families who has lost someone over something they believe in.
"It was a traumatic thing to happen to a family, but it was my introduction to a different way of thinking, being aware of human condition and the injustices in life."
After leaving her drama course at the Central School of Speech and Drama halfway through, she fell into a singing career whilst trying to get her equity card.
She said: "In those days if you could speak in between songs, it was deemed cabaret so there was a cabaret license you could get.
"I found out I had this unusually low voice, but it wasn't something I intended to do as a career, but doors kept opening."
"I found out I had this unusually low voice, but it wasn't something I intended to do as a career, but doors kept opening."
From a 16-piece African Caribbean Latin band (The Republic) to stripped-back duets, Sarah Jane has done it all. With most her music having political messages, she was on the cover NME, featured in a documentary and has played to sold out concert halls.
She said: "The Republic was the band that was meant to happen. It was the time of Thatcher's Britain, and you can imagine songs like 'Royal Family' didn't get played much."
She also became involved in the miners strikes in the '80s, with her band 'The Happy End' recording the anthem for the miners' strike.
She performed a duet with Jimmy Somerville at the 'Gay is the Word' bookshop benefit after the invite from Jimmy's best friend, gay campaigner Mark Ashton.
Later in her career she covered 'Me and Mrs Jones' which was banned by BBC. She said: "They were terrified that I was a glamourous lesbian coming out on the back of the song because I didn't change it to 'Mr Jones'."
However, her cover went to number one in Italy where she became a well-known name.
She said: "Italy has continued to be a successful place for me and it's allowed me to survive. Every artist needs at least one territory that gets them and stays faithful to them."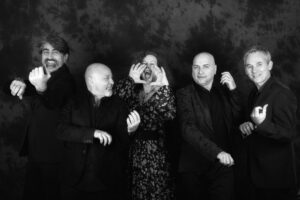 Sarah Jane will be returning to Liverpool next month in her tour 'All You Need is Love' along with the Solis String Quartet, from Naples.
She said: "I rang the organiser and they were looking for something to be their first year anniversary and of course it's the Yoko Ono Centre and here I am with a project of The Beatles and a love of Liverpool so it just all fell into place.
"On the first day of this tour, it will be my 64th birthday so we've done an arrangement of 'When I'm 64'.
"Very few people get to sing that song on stage when they're 64!"
Sarah Jane Miller and the string quartet will be performing at the Tung Auditorium in Liverpool on March 25. For more information, visit https://www.sarahjanemorris.co.uk/concert-2840
Feature Image courtesy Sarah Jane Morris