Hundreds of people gathered at a candlelit vigil last night in Liverpool to remember Brianna Ghey who was stabbed to death in a park in Warrington on Saturday.
The vigil was organised by friends and family of Brianna as well as the Liverpool Queer community.
People started arriving from 7pm outside St George's Hall leaving tributes of signs, flowers and lighting candles in memory of the trans teen.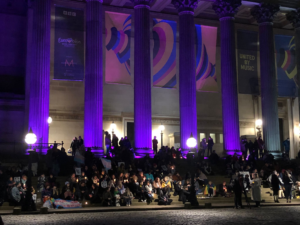 Two 15-year-olds, a boy and girl, have both been charged with murder.
They appeared at Chester magistrates court today (Wednesday) and were remanded into youth detention and will appear before Liverpool Crown Court tomorrow.
Marzena, 33, co-leader of the Radical Communicators Network was at the vigil and told MerseyNewsLive: "We are seeing growing violence, particularly against trans people in this country.
"The kinds of narratives that we see about trans people are coming from the government that have a material impact on people's lives.
"The turn out at this vigil really shows that there is so much love from the people of Liverpool."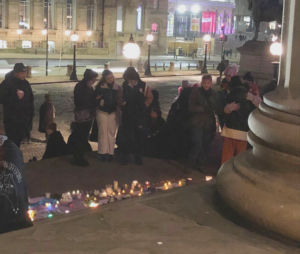 On Tuesday, Cheshire Police said all lines of enquiry are being explored, including whether this was a hate crime.
Isa, 20, who also attended the vigil told MerseyNewsLive: "I knew trans rights in the UK were an issue. There's no justification for this."
A similar vigil was held in Bristol last night, with others planned across the country including Manchester, Sheffield and Oxford.