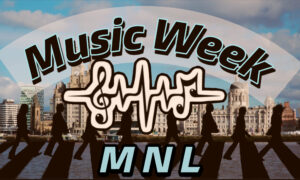 The music industry is in uproar at potential changes to local "BBC Introducing" radio shows.
Regional presenters of "BBC Introducing" radio shows – showcases for up-and-coming musical talent – took to Twitter to announce that there were going to be changes to their shows, possibly threatening their jobs.
Music industry representatives shared their letter concerning the future of "BBC Introducing" to the chair of the BBC board, Richard Sharp, on twitter.
The letter, sent by @Musicvenuetrust along with leaders of other associations, made an appeal to the BBC to signify how important the show is to the live music industry.
AN OPEN LETTER TO RICHARD SHARP, CHAIR OF THE BBC BOARD

The Future of BBC Introducing

We are writing to you as a group of organisations that represent key stakeholders in the live music industry… pic.twitter.com/LivwpGObvh

— Music Venue Trust (@musicvenuetrust) January 17, 2023
The changes come as part of a wider plan first announced by the BBC in October. The corporation have been making significant cuts to its local radio services since then.
"BBC Introducing" has been the starting point for some of the most successful artists in the country, including Ed Sheeran who played Glastonbury for the first time in 2011 on the "BBC Introducing" stage.
Ni Maxine is a jazz singer from Liverpool who has benefitted from "BBC Introducing" on BBC Merseyside.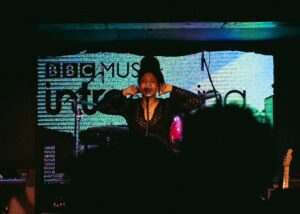 She said: "They supported me when I only had demos and my music being played by them via the uploader opened doors to my song 'Justice' being played on BBC Radio 1 and then across the country.
It removes barriers to the music industry and reduces our reliance on costly PR campaigns. The platform that BBC Introducing offers makes the music industry accessible and I think it has been essential to my success as an artist so far."
The BBC announced on their website that their new plans would see the content from "BBC Introducing" continue, but slightly differently.
However, the safety of the current regional shows is under threat with BBC's statement not confirming which or how many of the regional shows will continue.
The BBC website confirmed in November, that local radio staff had been placed at risk of redundancy. But now, it is looking like more than just a risk with about 48 staff posts said to be lost.
Jason Horton, Director of Production, BBC Local, said: "Our goal over the next 12 months is to modernise our BBC local services in England to strengthen our online provision for communities across the country.
"We have listened carefully to the feedback we have received about proposed changes to BBC local radio programming.
As a result, we are making a number of amendments to the original plan in order to strike the best possible balance between live and on-demand services."
Currently, every local station broadcasts a "BBC Introducing" programme from 8pm on Saturday evenings.
A spokesperson for the BBC said: "We're committed to maintaining dedicated support for discovering and sharing the work of new talent at each of our 39 local radio stations.
"Local radio will continue to celebrate local artists and be an entry point for talent. We need to acknowledge the changing listening habits of audiences and the intention is to reach even more people.
"Every local radio station has a place on BBC Sounds which has a fixed Introducing slot featuring prominently with more content than radio schedules could ever accommodate."
Featured image (c) Shannon Pickett