Birkenhead has been named the UK's fourth most sought-after "dream home destination", new research has found.
Atlas Ceramics research found that the average property price in Birkenhead, Wirral, has risen by almost £70,000 in three years.
In 2019, the average house sale was £110,270, which rose to £179,652 in 2022 meaning this was a 38.62% increase.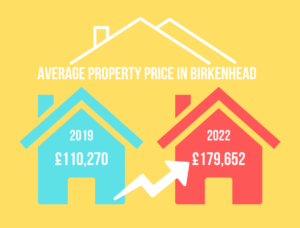 These results, along with big future regeneration plans, are promising for the future of Birkenhead, which has struggled economically in recent years.
£4.5 billion is being invested into the regeneration of the city centre and the Wirral Waters development on Birkenhead docks.
These regeneration plans include transforming the Woodside Ferry terminal, the town centre, Hamilton Square and bringing Birkenhead market back to life, which was once the heart of the town.
A disused old railway that travels through the heart of the town is also being renovated to a new park called Dock Branch Park.
Green Party Councillor for Birkenhead, Amanda Onwuemene said: "More and more people want to move to Birkenhead because of the success of these plans already.
"People can see the money is being spent, they can see the momentum has already begun."
Along with the transformation of the city centre, the 20-year plan proposes to create new family-friendly neighbourhoods with public green spaces and parks and promises of more than 21,000 sustainable new homes.
Councillor Onwuemene added: "All the new buildings going up are being regulated to be as green as they possibly can be.
"What we want is sustainability in these buildings and we want renewable energy sources used wherever possible.
"We are taking great care about air quality because we want a new Birkenhead, we want it to look more attractive, but we want it to be attractive in a more sustainable way and we want what we are doing to be an improvement to people's health and wellbeing"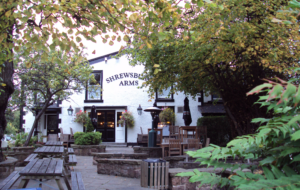 The new developments are popular with residents, with the 'Have Your Say' survey finding 84.8% of respondents support the plans, with many agreeing that Birkenhead has a lot of untapped potential.
Wirral resident, Tom Rigby, said: "It has been disheartening to see Birkenhead lose its spark over the years, I am interested to see how it will be modernised.
"These new plans are great to attract younger people and encourage new families to settle down."
Plans are available for public viewing at the Wirral Council's "BirkenEd" shop in Birkenhead town centre.