"No Hamburg No Beatles" is a documentary being made which covers the early days of The Beatles' career in Germany.
MNL spoke to Roger Appleton, the film's director, about the behind the scenes details of making it.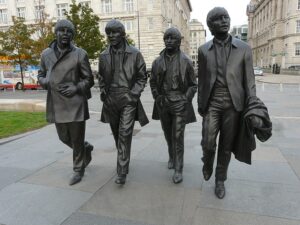 He said: "If you look at The Beatles, they're such a world famous band and everyone knows the story, from the moment they became famous onwards. What interests us is the story from before they were famous."
Roger has been nominated for a National Film Award for his previous Beatle documentary, Looking for Lennon. His company, Brightmoon Media, is now working together with Grammy-winning producer Scott Millaney, of MGMM, to create this film about the early days of The Beatles in Hamburg. 
The film will focus on the time the band spent performing in Hamburg, during the early '60s. It will feature interviews from original Beatles' drummer Pete Best, among many others.
Being a Beatles fan since he was four years old, Roger's extensive interest in the Fab Four has fuelled his devotion to create biopics. His previous documentary focused on the adolescence of John Lennon.
He explained: "We did cover a little bit of Hamburg in the Looking for Lennon film.
"There's a big television project called Anthology that was made in the '90s, which was made by The Beatles, which covers Hamburg.
"The problem with that is, you're always getting the 'official' Beatles story, and they kind of gloss over some of the elements of the story."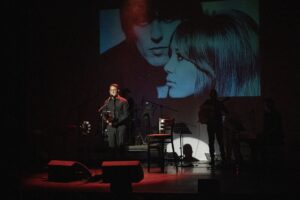 News about the documentary comes as the city prepares to celebrate what would be the 80th birthday of George Harrison. The Philharmonic Hall is one of the 12 venues hosting "Something About George", a musical biopic surrounding the life of the "quiet Beatle".
The show stars Daniel Taylor, and will showcase at the Philharmonic Hall on February 25, George Harrison's birthday.
Daniel said: "I'm really looking forward to taking 'Something About George' back on the road in February and March, performing it again for UK audiences, especially as it coincides with George's 80th birthday.
"We had a great reception when we performed the show earlier this year across the UK including a well-received run at Edinburgh Festival Fringe.
"I can guarantee people a fantastic journey through George's life and amazing music."
The production will be staged in St Helens Theatre Royal on February 24, and Philharmonic Hall on February 25. Tickets start at £25, but are selling out quick.