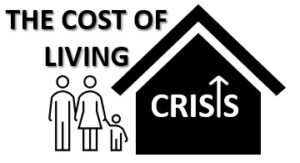 A Knowsley dog-sitter has also set up a dog foodbank to help families struggling to feed their dogs. They provide food cans/pouches, dry biscuit mixer and dog treats to those in need.
'Pawcation' was founded in May 2022 as a dog day care to look after pets while their owners are away. However, owner Nat Conneely was inspired to start offering free pet food after seeing news of owners struggling to look after their pets.
Nat said: "I saw a news piece on the TV about how the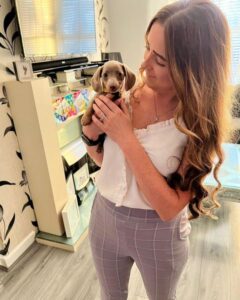 cost of living is getting so bad that some owners have to choose between feeding their pets and themselves or having to give them up to try and shave their monthly costs down.
"This broke my heart as my dogs are part of my family.
"I thought whilst I have some extra money and can afford to help where I can, that I would offer a helping hand with dog food and treats to those who need it.
"I understand there are food banks for people, so a food bank for dogs just made sense."
While having received a number of messages asking for help, Nat is also donating food to local animal shelters and pet food banks.
Pawcaution can be contacted via their Facebook page or phoned on 07740 578266.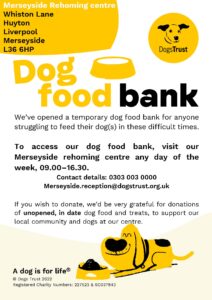 In aid of the cost-of-living crisis, Dog's Trust have set up a food bank in Huyton. The service welcomes anyone seeking help to feed their dogs or looking to donate food. It runs from 9am to 4:30pm and is located on Whiston Lane, Huyton, L36 6HP.
The Dog's Trust have revealed that one in ten dog owners have been forced into debt to cover the cost of caring for their dog.
In a survey carried out by YouGov on behalf of the charity, a third of people would be forced to borrow money for an unexpected vet bill of £100.
One woman had no choice but to attend a foodbank in Southport after footing a £250 vet bill for her dogs.
It's hugely worrying that dog owners are falling into debt with the cost of looking after their dogs
Dog's Trust are dealing with an influx of dogs whose owners can't afford to look after them as bills continue to skyrocket. It has voiced grave concerns that a further 350,000 dogs may
Owen Sharp, Chief Executive of Dogs Trust, said: "It's hugely worrying that dog owners are falling into debt with the cost of looking after their dogs, and a stark indicator of how seriously the cost-of-living crisis is impacting on our dog-loving nation.
"We have a situation in which many of the UK's dog owners are having to make cost-cutting decisions that could be harmful to their dog's health, such as skipping vaccines and worming treatments, and some dogs are missing emergency treatment because their owners can't afford it."
Featured image by Nicola Horton