Rail operators TransPennine Express (TPE) and Avanti West Coast have been read the riot act by councillors over their poor level of performance.
They have been warned by members of Greater Manchester combined authority that if they fail to reduce cancellations by December 16 then it will call on the government to have both companies stripped of their franchises.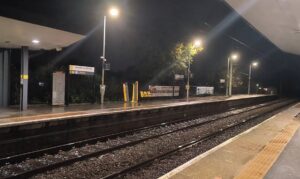 To investigate the performances of the rail services in the Northwest, MerseyNewsLive undertook three different trips. The first was an Avanti West Coast which went from St Helen's Junction to Liverpool Lime Street.
The train was due at 16:53 but arrived at 17:01. Next, a train from West Kirby to Liverpool Central with Merseyrail. The train left West Kirby in time and arrived in Liverpool Central at 17:40, which was when it was due at the station.   
Finally, we got a TPE from Newton-le-Willows to Liverpool Lime Street which arrived and got into Lime Street on time. Of course, just one train journey does not define the performance of the company.
For example, figures obtained by the Guardian show that TPE cancelled 30% of all trains during the October half term holiday.
Cllr Liam Robinson, the chair of the city's transport committee, said: "Merseyrail, which is devolved to us, operates well and is one of the most punctual rail services anywhere in the country.
"It is the nationally controlled parts, like Northern Rail and TransPennine express, that are not delivering what they should be.
"That is why this government needs to shape up insuring that these negotiations happen between the companies and trade unions to improve industrial relations, there must be more investment from the government as well.   
"If the government cannot deliver those services, then give them to us. We have shown with Merseyrail what we can do to some of those stopping services that Northern Rail currently runs out of Lime Street."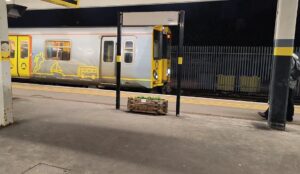 A spokesperson for TransPennine Express said: "Prior to December 2021 TransPennine Express had posted its best performance results and was subsequently recognized as 'Train Operator of the Year' at the Rail Business Awards.   
"Since then, prolonged disruption affecting our services has been caused by a range of issues including ongoing high levels of train crew sickness, a persisting training backlog as a direct result of Covid, and infrastructure issues outside of TPE's control.
"Combined, these factors have seen several on-the-day or 'evening before' cancellations being made.   
"In normal circumstances, we have enough people to fully operate our scheduled timetable – and have more drivers now than ever before – however the combination of factors has put unprecedented pressure on our ability to effectively operate our services.   
"Our customers want, and deserve, reliable and punctual train services, and we are sorry have not been able to consistently provide that due to the ongoing issues. TPE's team continues to work flat-out to deliver higher levels of service delivery and to tackle the issues that are being experienced by customers."   
A Department for Transport spokesperson said: "It is unacceptable that poor levels of service and strikes are preventing hard-working people from going about their daily lives.   
 "The Government is investing billions into northern transport and is working closely with train operators to ensure new drivers are swiftly recruited and long-term solutions are put in place so passengers can travel confidently without disruption."   
Featured Image (c) Matthew Oliver Welch