On what would have been George Harrison's 80th Birthday, the Philharmonic Hall will be rife with the music of the late Beatle.
The Philharmonic will host the biopic tribute show "Something About George" on February 25.
West End performer and musician Daniel Taylor fronts a band of five as he tells the fascinating story of the beloved Beatle by performing his biggest hits, along with what have been described as "captivating visuals".
The show is touring the country beginning on February 23 in Banbury before heading to St Helen's on February 24 and finishing in Sale on March 12. The show premiered in Liverpool and had a successful run at the Edinburgh Fringe.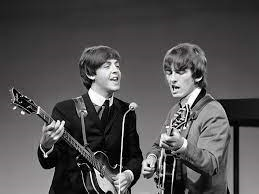 Daniel said: "I'm really looking forward to taking 'Something About George' back on the road in February and March, performing it again for UK audiences – especially as it coincides with George's 80th birthday."
Daniel Taylor is no novice when it comes to The Beatles, having played John Lennon in the award-winning "Lennon Through a Glass Onion".
The show is written and produced by Something About Productions, which is a trio including writer Jon Fellows, Liverpool-born singer songwriter Gary Edwards and theatre producer Bill Elms.
They are credited with shows including Something About Simon: The Paul Simon Story, which had multiple sell out performances at the Soho Playhouse in New York City.