City life can be worrying, especially for students. With over 30,000 counts of violence and sexual offences in Liverpool this year, it is inevitable that students are going to be affected by these crimes.
In response to this, people across the city have banded together to form groups to learn, inform and to simply have fun with one another.
The latest to appear is LJMU's newly-formed 'Survivors Society'. Set-up by final year students Emily and Nicole, the society is less than a month old but has already begun to do some amazing things.
The group aim to provide a safe, welcoming and enjoyable space where people can be themselves.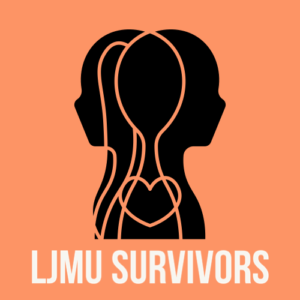 Emily, the society's president, had the idea for the society at the beginning of this academic year:
"There was a lot going through my mind when I was thinking of setting it up. I thought this is something a lot of people would benefit from. With my own past experiences, I was thinking, I would have wanted something like this in place when I was going through that, so I thought that might be something useful for other students here."
"Obviously, the university does offer counselling sessions and stuff, but there is nothing properly in place for these reasons, for students to get support, so we wanted to provide that safe environment for them."
Vice President Nicole said: "We're not necessarily a support group, we're not trying to be there for people on a level like a therapist or a counsellor or anything like that. It's to provide an escape. But if they do want to come to us, they are welcome.
"We're quite fortunate and we have two committee members who are mental health trained, so we do have that if there is an immediate crisis, we are able to deal with it. But it is more about providing that safe space."
We are so inclusive – we are so open to everyone
The group puts being inclusive at the core of their group. No matter who you are or how you want to socialise, you are welcomed by the society.
Nicole explained: "We already have boys in our society. I think we've got about three, maybe four. We are so inclusive – we obviously have different genders, we have different ethnicities, we have transgender people. We are so open to everyone."
"We try and do it so that we are inclusive – we have drinking and non-drinking opportunities."
Emily added: "We want to respect the fact that not everybody wants to drink, so we're not going to have drinking socials all the time."
The committee also recognise that some experiences typically affect women more often than others, but they don't want this to prevent others from joining.
Nicole said: "We tend to to discuss female related issues because we are females and they're personal to us. But, we want to make it such a big point that we want everyone to feel comfortable, that's men as well.
"One of the things that people may have gone through is sexual trauma, there are a lot of stereotypes around that it only happens to women but obviously that's not true. It can happen to men.
"And it can be any kind of violence they've experienced, it can be childhood trauma so it is not just specific to women at all. We want to make sure everyone feels comfortable."
The Survivor's Society aim to focus on raising awareness on the kinds of support that are available for people who need it. Alongside their social events, they have planned guest speakers to visit throughout the year.
"We also want to focus on educating people – so, raising awareness of the different types of issues, whether that's sexual abuse, domestic violence or any kind of trauma experiences."
The Survivor's Society has big plans ahead of them, with a range of events and ideas for the year.
The group want to make it clear that anybody who attends will be protected by privacy and confidentiality agreements. Anything that is shared within the group must not be shared elsewhere, and everyone must be willing to respect this.
If you are interested in joining the Survivor's Society, would like to get in touch with Emily and Nicole, or want to find out more, you can find them on Instagram at @ljmusurvivors  Alternatively, you can contact them on [email protected]
Other organisations which offer support:
Rape Crisis works to raise awareness of sexual violence, support survivors and campaign for change.
Call 0808 802 9999 or chat to them online at https://rapecrisis.org.uk/get-help/want-to-talk/#live-chat
Refuge domestic abuse support:
A charity providing specialist support for women and children experiencing domestic violence.
Call 0808 2000 247 or chat to them online at https://www.nationaldahelpline.org.uk/en/Chat-to-us-online
Samaritans aims at providing emotional support to anyone in emotional distress, struggling to cope or at risk of suicide.
Call 116 123 or chat to them online at https://www.samaritans.org/how-we-can-help/contact-samaritan/
Featured image © LJMU Survivors