People in Liverpool have been reacting to the appointment of Rishi Sunak as the UK Prime Minister.
Following Liz Truss's resignation, Mr Sunak has become the first person of Hindu background to hold the role.
Supporters are excited to see the UK's first British Asian Prime Minister and see this update as a progressive step towards the future.
However, critics are concerned about Mr Sunak's ability to be in touch with the working class, with a net worth of £750m, making him the richest MP – even richer than King Charles III.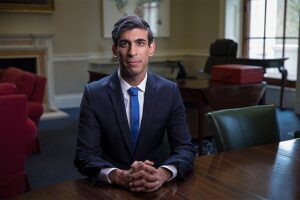 Dukes Ward Conservative councillor Sir Ron Watson said that upon meeting Mr Sunak four years ago at a seminar, he believed he was "looking at the next Prime Minister".
He said: "In the circumstances we're in, you need people who are competent, you need people who can gain the respect of others – particularly of those who are responsible for funding things like the markets and those we rely on for money.
"Most of us are hoping [Rishi Sunak] will go for a balanced approach and we'll have various groups represented. As a party, they need to work together."
However, Sir Watson has had concerns since the 2016 Brexit Referendum, calling it a "retrograde step for the country" and believes that it needs to be dealt with.
He said: "Around 44% of our trade is still with the European Union and that is down by 16%, so there's got to be a mechanism by which we can regain that level of trade."
Featured image © HM Treasury