A fire that blazed through a large abandoned property in Hale Village is being treated as arson by Cheshire Police.
At roughly 10pm last Monday (October 10) police and the fire brigade – including engines from Widnes, Runcorn and Speke – were called to Hale Road to tackle the blaze. Water was used from a nearby swimming pool alongside an air appliance from Lymm to extinguish the fire.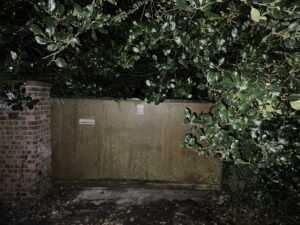 The fire service worked through the night to put out the blaze and Hale Road was closed between Eastern Avenue and Ramsbrook Lane for several days after pending the investigation.
The house belongs to former Liverpool and Stoke footballer Jermaine Pennant who bought the property in 2006 but has been left abandoned for several years.
Donna Richards posted in the Friends of Hale Village Facebook Group at 05.59am the following morning: "House next door but one to us is on fire take care of smoke and shut windows. Jermaine Pennants house. We have called fire brigade."
Carys Doyle, who lives two doors down, was at home when she heard the sirens. She said: "I was watching the telly with my family when I heard the sirens.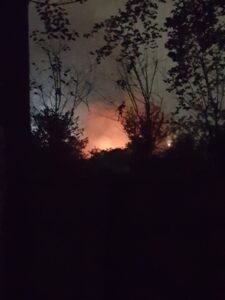 "At first I thought it was an ambulance driving down Hale Road but then I heard more than one and then I smelt the smoke. You could see the fire from my back garden glowing against the trees, it was quite scary."
Cheshire Police discovered a cannabis farm inside the house in January and a man was arrested in relation to it.
The attack on the property comes just nine days after a video was posted on YouTube by Lukka Ventures exploring the abandoned mansion.
The video shows the run-down house vandalised and full of cannabis paraphernalia including many cannabis plant pots and several large bags of cannabis leaf clippings as well as evidence of people squatting. There is also a search warrant discovered issued by Carlisle Magistrates Court allowing access to the property to any officer of Merseyside or Cheshire Police. The warrant gives access to search for any "controlled drugs in all its forms of growth and production".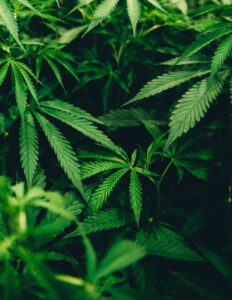 Detective Constable Rich Gray, of Widnes CID, said: "We are aware that this address has attracted a lot of attention recently following the discovery of a cannabis farm the property in January which has recently been reported in the media.
"A man was arrested in relation to the cannabis farm, and he has since been passed to another force."
Cheshire Police have asked for anyone who was on Hale Road between 6.55pm and 10pm to come forward if they may have witnessed anything. Please visit the website or call 101, quoting incident number 1385862 if you have any information.
Featured Image: Street sign by abandoned house set on fire in Hale Village © by Ciara Bolton