All football fixtures for the Merseyside Youth League have been cancelled for Saturday (October 15) following multiple incidents of inappropriate and threatening behaviour towards league and match officials in recent weeks.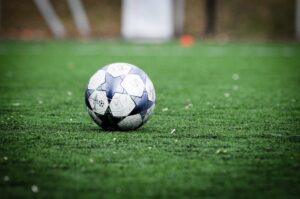 The Football Association are working with the authorities and different clubs in order to ensure that those responsible will be held to account.
The league hopes that the cancellation of the games this Saturday will show that any form of anti-social behaviour will not be tolerated.
League secretary Stacey Savage said: "Any form of anti-social behaviour is unacceptable and whilst these instances only represent a very small section or people attending matches, the mindless few who choose to behave in this way are demonstrating a complete lack of respect for our match officials, league officials, often their opposition and also the Clubs they are a part of.
"Our message is simple – those intend on causing trouble are not welcome at our matches and we ask you to 'Stay Away'."
Officials said they will not hesitate to remove individuals from the league if they are found guilty of breaching the code of conduct. They plan on calling a compulsory meeting to discuss their expectations and possible punishments.
The league will continue to work closely with their clubs, match officials, and LCFA to guarantee that the measures that they have put in place are being seen through and are effective.
Ms Savage also apologised on behalf of the football association to the members that respect and abide by the rules.
She said: "We do understand that cancelling all fixtures may seem unfair and we sympathise fully with the majority of our clubs/teams who do things the right way and create a positive environment for the children and officials.
"However, we cannot allow this toxic behaviour to continue to escalate, we have always been proud that our league doesn't have a lot of abuse etc., yet currently the number of incidents and the severity of incidents are rising weekly.
"Enough is enough."
Featured image by Daniel Norin on Unsplash