A 22-year-old Liverpool student has launched her own classical radio show.
'Classical Genius' is a monthly show aimed at making classical music more accessible.
Lizzy Wood is the mastermind behind the young and exciting show.
Broadcast on Melodic Distraction, an internet radio station based at Melodic Bar and Coffee. you can catch Lizzy on the air one Sunday a month from 6-7pm.
The show is already on its fifth instalment. Covering a different theme each time, up until now Lizzy has spoken about film scores, 'desert island' tracks and her beloved instrument, the French horn.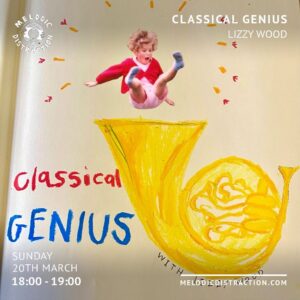 But how does a 22 year old wind up hosting a classical radio show?
Lizzy appeared as a guest of an artist she manages on a regular morning show.
She began chatting with the studio producer, who heard she liked classical music, and it went from there.
But her success so far can be put down to passion.Each show takes a lot of time to prepare, but it has paid off with listener numbers growing for each edition.
She said: "I like to do a lot of research, so I spend a good four hours prepping for each show.
"I started the French horn when I was 12. It's broken at the minute, it's a lot of money to fix, and I just haven't got round to sorting it out. 
"I was at music school so I thought for a while that I'd do the French horn for a living. Because of covid making it harder to fix it has been a few years since I've been able to play it, it feels like I'm missing a part of me at this point."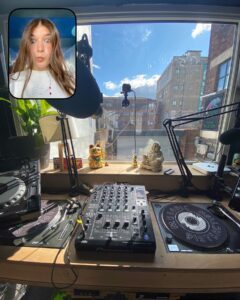 Accessibility
Classical Genius' main goal is to make classical music more accessible. Lizzy explained that unlike most genres, young people who listen to classical music, play classical music. But there are barriers to picking up a classical instrument.
"If you want to play classical music you need lessons which are expensive, then you have to pay for an instrument which costs a lot of money.
"You may have to rely on your parents to take you to lessons. So there are many barriers stopping more deprived communities from getting involved in classical music."
A beginner's French horn can cost around £1500, a professional one could be £8000 plus. Then beginner lessons to learn the instrument could be £20 to £30 for half an hour. But that doesn't mean young people should be put off classical music.
Lizzy added: "There are so many bodies which offer financial support, but people just don't realise they're out there. Maybe they're not advertised to the people they ought to be.
"Melodic distraction is a very cool, young, exciting space to be. It's very creative and at the moment I think classical music tends to be quite snobby. It's inaccessible in so many ways."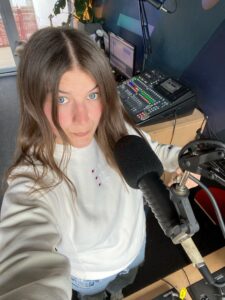 The benefits
Not only does classical music have a number of health benefits, but there are many styles with a lot of variety to choose from. Some popular music even has ties to the classical genre.
"There is just such a wealth of classical music which underpins so much popular music. I think it's useful to understand how music works.
"The Beatles based so much of their work around classical music."
What's Next?
"I definitely want to start having guests on, that would be really nice."
Lizzy's dream guest would have to be Jess Gillam, who performed live at the BAFTAs in 2019 and is the first ever saxophonist to reach the BBC young musician of the year finals. Or Sheku Kanneh-Mason, a cellist who won the BBC's young musician award in 2016, and played at Prince Harry and Meghan Markle's wedding.
It is refreshing to see Lizzy making a genre so accessible to the younger generation. Like its founder, Classical Genius has a noble goal and a bright future. Listen out for more.