Almost 800 medical graduates could potentially be denied the chance of NHS junior training in August because of a lack of spaces available, despite the number of vacancies rising in the North West.
A total of 791 medical graduates have been placed on the reserve list for NHS junior training because of over-subscription.
The situation has caused concern for medical graduates and the medical profession as there is uncertainty about where these undergraduates will go.
NHS Doctors are worried as staffing crises in the NHS worsen, with there being 110,00 unfilled posts, a shortage of 39,652 nurses and 8,158 doctors. The official graphs show the NHS is missing out on medics it needs.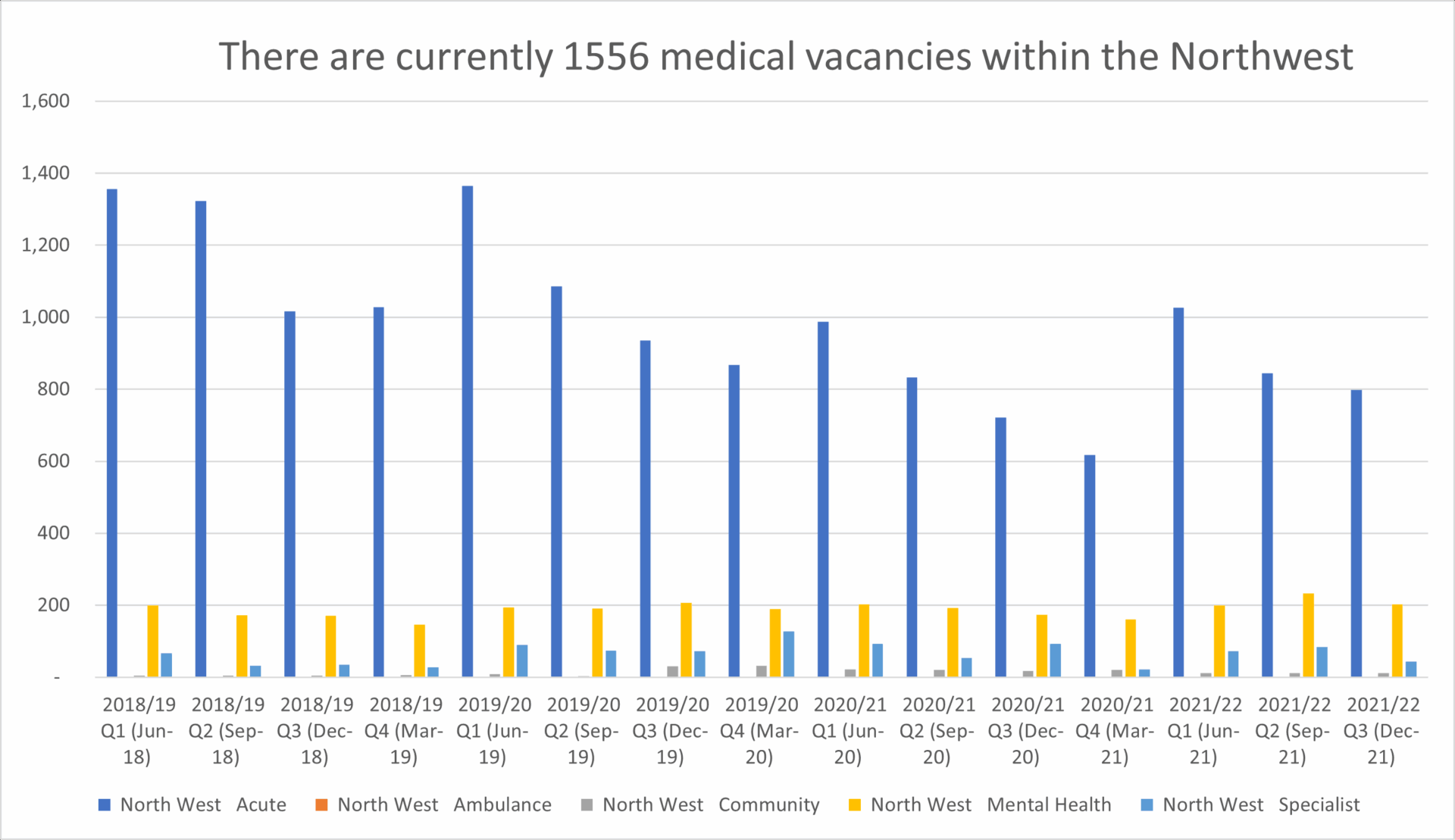 The pressure on the NHS is growing fast
Doctors are hoping there can be a course of action taken as this is the highest recorded number of applicants that have been denied compared to previous years – only 25 graduates were in this situation in 2017.
Leah Gibney a current NHS worker from Liverpool, said: "I'd say personally if you look at jobs within the country the number of vacancies is shocking.
"So many staff are leaving the NHS permanently or for temporary agency (work) as they feel overworked, especially during the pandemic".
Ishan, one medical graduate posted on Twitter: "Finished my last exam 2 days ago, lucky enough that I should have a job come august, 791 competent medical students who should be on the front lines helping clear the record back log have been reserve listed. Shocking".
Zakiyyah, 20, a medical student from Liverpool who is currently on the list for NHS junior training this August said: "To be told you not guaranteed a job/place is just a bit devastating.
"I have mates that are on the reserve list who still sitting their exams and they're not sure if they are going to pass or not".
"Then the fact they are short of doctors is a bit of joke because you have all these doctors ready to go into training and there is not a place for them."