Acclaimed chef and LJMU alumna Nisha Katona MBE has been appointed as the sixth Chancellor of Liverpool John Moore University and will be installed to the prestigious post on Saturday.
Ms Katona studied Law at LJMU from 1992 to 1995 and then moved to Lincoln's Inn as a barrister in 1996.
She built up a successful family law practice for over 18 years before leaving the Bar in 2014.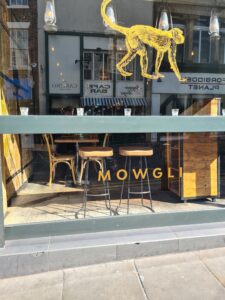 Since then, she has set up and built up Mowgli, an Indian restaurant that has become recognised as one of the fastest growing restaurant chains in the country.
Ms Katona said she was humbled to be appointed. She will be the first alumni of Liverpool John Moores University to be chancellor.
She said: "I am Liverpool in my heart and in my home; I am proud of my roots and I am proud to be a graduate from LJMU – I look forward to the part I can play as Chancellor of this great university."
The Chancellor is the honorary head of the university and represents the university as an ambassador and also at ceremonies.
Sir Brian Leveson, Ms Katona's predecessor, believes Nisha will be a great Chancellor for the university.
"She is a new generation with an energy and connection with the students that will serve the university well as it moves into the next important stage of its continuing success."
The five previous Chancellors include former Head of the Justice System Sir Brian Leveson (2013-2021), lead guitarist for Queen Dr Brian May (2008-2013), barrister Cherie Blair (1999-2006), former Everton chairman Sir John Moores (1994-1999), and the former Lord Lieutenant of Merseyside Henry Cotton (1992-1993).