Following the celebrations of pancake Tuesday, many people have decided to get involved with Lent this year.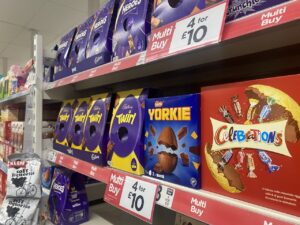 The 40-day period is a chance for Christians to reflect on the events leading up to Easter, but for some it is not so much a religious reason.
After asking students in the city centre yesterday, opinion was evenly-split, with about half those asked saying they were not taking part in Lent while the other half were giving up at least something.
Similar to New Year's resolutions, Lent is the next opportunity for people to give up something or to make a change up until Easter Sunday. People usually give up unhealthy foods, such as chocolate and sweets.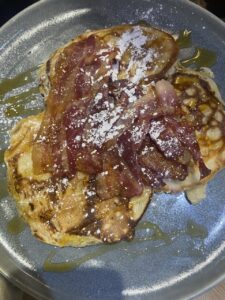 Here is what young people in Liverpool are doing during Lent:
Some people thought that it was 'pointless' giving anything up if it was not for religious reasons. Ben Sutherland, 21, an architecture student said: "I am not giving anything up for Lent because I am not really a religious person, so I don't really think Lent applies to me."
Lauren Edwards, 20,  a second year psychology student, agreed. She said: "I am not giving up anything this year because I am not religious and I have tried in the past and I just don't end up sticking to it, so I am choosing not to give up anything."
However, some people felt that it was something they have wanted to do for a while. Law student Danielle Blay, 21, said: "For Lent I have decided to give up meat because I have always wanted to go vegan, so I just thought what a better time to do it than for Lent."
Louise Lemoine agreed with Danielle as she believes that it will get her 'out of old habits', The student said: "I think I am going to give up crisps – I think I am going to try and walk more as well. I think the weather is getting a bit nicer and we aren't having as many storms."
Valeri Danev, a Psychology student, has decided to avoid getting the bus and start walking: "I am going to give us the bus and start getting my steps in."
20-year-old Beth Cartwright, a teaching student, believes she will make a strong effort to avoid too much sugar this year. However feels she will not it 'properly' – she said: "This year I am actually not giving anything up specific for Lent in the traditional sense as I am not really a religious person,
But I am going to try and make a conscious effort to eat a little bit healthier, less sugar and less processed food."
Beth continued to say: "In the past I have given up chocolate and crisps and things like that, but doing a whole month has been quite difficult so I am going to try and give up them things in a weekend then still allow myself to have them on the weekends."
Annabelle Smale, a media student, said: "I am giving up fast food for Lent because it makes me feel tired, groggy and I know it's not good for you. I don't really eat it anyway so I don't think I am going to struggle."
Individuals found that giving up some unhealthy foods would be beneficial to them as journalist student Ella Williams explained: "Yes, I am giving up fast food takeaways because it's affecting my mental health because I am eating so much rubbish food, it makes me feel unmotivated."
So as we begin Ash Wednesday, will you be giving up anything this Lent?
Find out what the people of Liverpool are doing during Lent: