There's always something to do in Liverpool.
Merseynewslive has found six of the biggest and best events in Liverpool this week and there's something to suit everyone.
Hot Water Comedy Club's Open Mic Night 
Liverpool's Hot Water Comedy Club is a staple of the city.
Situated at the heart of the city, the comedy club hosts an open mic night every Monday featuring two named comedians and slot for a willing audience member too!
Home to the infamous Paul Smith, this week's open mic night is on February 21.
A night everyone must experience during their time in Liverpool, the comedy club's open mic nights are free, with guaranteed seats available from £5.
Wolf Alice play Liverpool's Moutford Hall, Guild of Students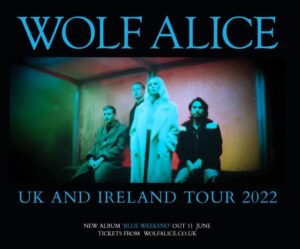 The alternative rock band from London, Wolf Alice, are bringing their latest tour to Liverpool.
Known for Don't Delete the Kisses, the band's latest album, Blue Weekend, dropped in June to a sea of five-star reviews.
The female-fronted band are playing Liverpool's Mountford Hall for one night only on February 22.
A chilled-out gig for your Tuesday night, tickets are available from £30.95.
Whitney Houston plays the M&S Bank Arena in spirit 
Looking for a cheesy bit of entertainment? A big fan of 80s pop?
Liverpool's M&S Bank Arena is presenting Whitney: Queen of the Night for one night only on the February.
Whitney: Queen of the Night describes itself as "the ultimate tribute to Whitney Houston".
For the perfect night out with your friends, or even your mum, filled with nothing but 80s cheese, tickets are still available from £28.80.
Disney's Bedknobs and Broomsticks comes to Liverpool's Empire Theatre
If attending a Wolf Alive gig doesn't suit you, there's plenty more to do in Liverpool on a Tuesday night.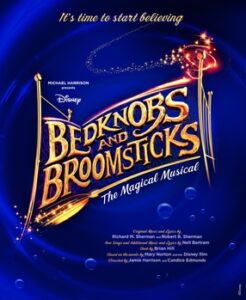 Disney fans will be excited to hear that classic musical Bedknobs and Broomsticks is coming to Liverpool's Empire Theatre from the February 22-26.
The musical follows two evacuees in World War Two London, who are taken in by a trainee witch and adventure ensues.
Suitable for all the family, tickets are still available from £13.
Bingo Lingo at Camp and Furnace 
One of Liverpool's biggest epicentres for partying is Camp and Furnace.
Bingo Lingo is the latest touring event to visit Camp and Furnace and has been touring the UK for 5 years.
With epic prizes and the funniest presenters, Bingo Lingo combines everything you love about raving, partying, and festivals with bingo!
An 18+ event, Bingo Lingo has tickets for £9.05 with a student ID.
Liverpool's Arts Club goes back to the 80s
Liverpool's Arts Club presents Back to the 80s which is another cheesy night out.
Playing all the 80s hits everyone loves and soundtracks from everyone's favourite blockbusters, Back to the 80s is an +18 event.
An excuse to let your hair down to a bunch of classics, everyone knows these songs.
Get your fancy dress out and get your tickets! Tickets are available from £6.
Featured image by Christopher Czermak CC