This week in MNL magazine, Jack McGahan went to Waterstones to see former trade union leader Len McCluskey talk about his most recent book, writes lifestyle reporter LUKE POLLITT.
Emma went to visit a mock crime scene set up to help LJMU policing students, while Sophie explains how to get help if you're struggling with childcare over half-term.
Our reporter Ellie visited a famous fruit and veg shop on Wirral, being welcomed into the community.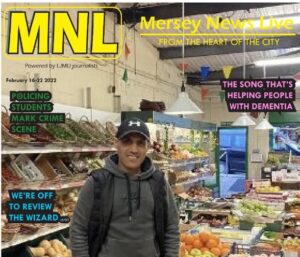 I talk you through how recycling in the university is helping us reach our net-zero target.
Meanwhile, Catrin met up with a hairdresser who is building his new business one snip at a time.
Harry Hughes talks you through how music can help people suffering with dementia, while Oli Johnson took a walk down the yellow brick road to St. Helens to review the new production of The Wizard of Oz.
Finally, Amna walks you through the new Tree Project from Open Eye Gallery.
Read MNL live at https://issuu.com/ljmujournalism/docs/16022022