Liverpool reportedly has the highest number of stalking cases in England & Wales.
Between 2019 and 2020 there were 620 reports of stalking in the city.
Independent Stalking Advocacy Caseworker (ISAC) Victoria Lawton believes that stalking victims need more support.
She told Merseynewslive: "When people make reports to the police, they're told it's harassment and there's nothing the police can do about it.
"When you have a victim of domestic abuse, you can refer them to a Multi-Agency Referral Conference, then we can create a safety plan to protect that family or that female.
"In instances of stalking, we don't have anything like that at all. We need it…Liverpool is actually the stalking capital of England & Wales."
Victoria is the ISAC for the Merseyside Domestic Violence Service (MDVS).
The MDVS claims a victim will suffer an average of over 100 stalking incidents before they report it to the police.
"The fear that they won't be believed, the fear that they're imagining it or the fear that it will make the stalking worse stops people from reporting it. In society, stalking is still seen as something that isn't necessarily real," she said.
Also, one fifth of women and one tenth of men will experience cases of stalking from the age of 16.
Victims of stalking can come forward to the MDVS or the police can refer them to the service.
Victoria said: "We would have a conversation with [the victims] to understand what was going on in their life and what the stalking behaviours were. Then we can do a risk assessment in terms of what risk the stalker and their behaviour is posing."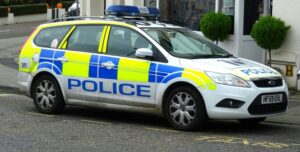 Merseyside Police issued a statement last week encouraging victims of stalking to report their cases.
The announcement came after a Prenton woman received a five-year Stalking Protection Order.
Annika Sands, 37, used social media to stalk and threaten the three victims and their families.
Sands stalked her victims in-person and online between November 2019 and May 2021.
Detective Inspector Lynsay Armbruster said: "I would like to commend Sands' victims for having the courage to come forward and support the police investigation.
"Merseyside Police and our partners are acutely aware that the experience of being stalked can change people's lives dramatically.
"Victims of stalking offences can quite rightly feel unsettled, distressed and isolated which is why it is important that we get the message out that help and support is always available."
The five types of stalker
The MDVS uses five different types of stalker to establish their motivations.
The intimacy seeker – The intimacy seeker has a desire to establish an emotional or intimate relationship with the victim.
The incompetent suitor – The incompetent suitor attempts to establish a friendship or short-term sexual relationship with the victim.
The rejected stalker – These stalkers attempt to reconcile a close or intimate relationship, or taking revenge for a perceived rejection.

46% of stalking cases involve ex-intimate partners, and these cases have a greater risk of serious harm.

The resentful stalker – Resentful stalkers seek revenge and wish to distress or frighten the victim.
The predatory stalker – Predatory stalkers aim to achieve sexual gratification or control over their victims.
Victoria said: "In terms of the police, they don't tend to categorise the stalker. You need to do that because if you don't understand their motivation, you can't manage that risk and you can't predict what might happen."
The MDVS will be launching an online stalking support group in the next four weeks.
Victoria said: "This is the first stalking group that's been set up. There isn't one in Merseyside at all."
If you have any information regarding a stalking offence, please contact Merseyside Police on 101, @MerPolCC or Crimestoppers anonymously on 0800 555 111.