'Ghost Town – A Liverpool Shadowplay' is far from a typical memoir.
Its writer, Jeff Young, weaves his experiences growing up in Merseyside into a patchwork of dream-like snapshots and recollections.
Now 'Ghost Town' has been made available in audiobook format, with Liverpool actor David Morrissey providing his voice talents.
Jeff told Merseynewslive: "Somebody I work with who promotes the book in the North West knew [David Morrissey] and we chanced it…he got back very quickly and said yes."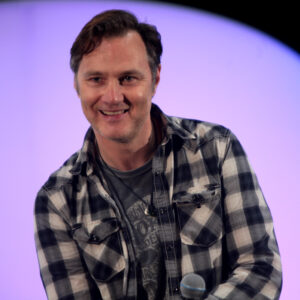 Lockdown restrictions
Initial lockdown restrictions hampered the original release of 'Ghost Town' in February 2020.
Despite this, audiences and critics have responded well to the book.
The Costa and Portico prizes feature the memoir on its shortlists.
Jeff said: "There was a point early in the lockdown where it became quite poignant for a lot of people.
"The book was talking about something which you could no longer do, which was to be out and about in the city, walking the streets and seeing people."
Starting out life as a series of autobiographical essays written for Radio 3, 'Ghost Town' became Jeff Young's first book.
The book is as much about the concept of memory and the curious ways in which it twists and morphs into surreal pseudo-fact, as it is about the people and places that made up Jeff's youth.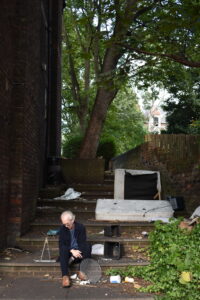 Liverpool, architecture and art
It also reveals his fondness for the buildings of Liverpool's past and the writers or artists that once drifted between them.
In 2014, the Liverpool Everyman performed the play 'Bright Phoenix', written by Jeff.
'Bright Phoenix' is a love letter to the since-demolished 'Futurist Cinema' on Lime Street.
Much of 'Ghost Town' also reflects on the many derelict or lost buildings that inhabited Jeff's formative years, as well as the tower blocks, car parks and supermarkets that replaced them.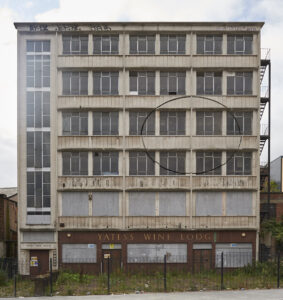 Regarding Liverpool's architectural history and its relationship with great art, Jeff said: "I think that the environment is crucial.
"If we lived in Speke Retail Park, which parts of the city do resemble, we wouldn't be inducive to creativity.
"I write a lot about the city and a lot about architecture, but it's not written from a historian's point of view.
"It's written from an imagination point of view. The great buildings of the city were built by people with incredible imaginations. They wanted to enhance the city and to make it a place of beauty."
Hope for the future
Though many of Liverpool's most imaginative buildings are long gone, Jeff still has hope for Merseyside's creatives.
"People will always want to make art & music, so they'll find ways to do it.
"Over the pandemic, a lot of artists and musicians lost their income because they couldn't go out and work, but they didn't give up. They found new ways of making it."
Jeff's disappointment with the council's treatment of Liverpool and its artists is very clear, both in 'Ghost Town' and in-person.
He stated: "It's more about what looks good in a brochure and mostly about the sales pitch…creative people need places to live. They don't really have that much money."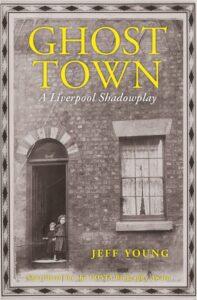 Get 'Ghost Town – A Liverpool Shadowplay' here at Little Toller Books and the audiobook can be found on Audible.
We spoke to Jeff Young after 'Ghost Town' received its Costa Prize nomination last year. Click here to read our article.