A jury at Liverpool Crown Court found a teenager guilty of murder on Thursday December 2, but failed to agree a verdict on the second teenager involved.
The guilty boy stabbed Connor Dockerty, 23, of Litherland at least four times, with the fatal wounds piercing the heart and lung. The killing occurred at roughly 8pm on Monday April 19 2021 near the Oak Tree pub on Kingsway, Huyton.
Second teenager, Boy B, also in the dock. The attack was said to have been in "retaliation" after the victim was alleged to have pushed Boy B's former girlfriend.
The two cannot be named for legal reasons.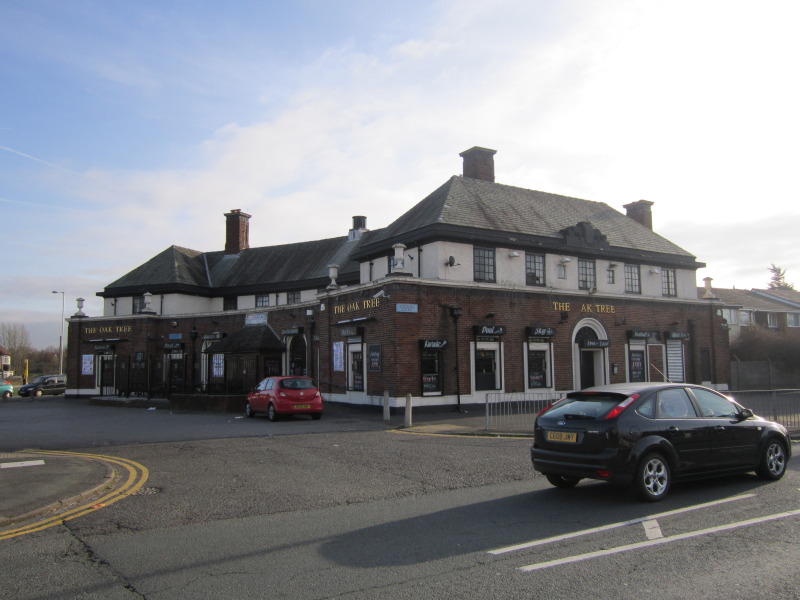 Six-week trial
During the course of the six-week trial, Boy A pleaded not guilty and maintained that he acted purely in self-defence.
He told the court that Dockerty "had come at him with a knife" and that it all happened "in the heat of the moment."
However, Tania Griffiths QC prosecuting argued against this account saying: "Witnesses only saw one knife," referring to the one used to stab Dockerty. Boy A then discarded of the knife in a nearby wheelie-bin.
Ms Griffiths maintained that the account of self-defence are "lies" after Boy A had realised what had happened.
The prosecution also insisted that Boy B was equally responsible after instigating the attack over a row that took place between his former girlfriend and the victim.
Boy B however, was cleared of murder. The jury then were unable to come to a verdict on the charge of manslaughter for his involvement. He pleaded not guilty.
Also found guilty was John Batey, 44, of Huyton, for assisting an offender and "impeding prosecution" when he disposed of a Trek mountain bike which was a key piece of evidence.
Judge Neil Flewcitt QC, therefore, gave the prosecution seven days to decide whether to prosecute Boy B with manslaughter which would lead to a retrial or drop the charges. Dropping the charges would allow Flewcitt QC to pass sentences on Boy A and Batey.
The court will hear the decision on Friday 10.
"What was more shocking was the age of the boy responsible"
Detective Superintendent Siobhan Gainer of Merseyside police said: "The murder of Connor Dockerty was senseless and has left a family grieving for the loss of a young man.
"What was more shocking was the age of the boy responsible and the fact that a young teenager appears to find it acceptable to carry and use knives.
"This teenager will now face a considerable amount of time in custody and the repercussions of his actions will stay with him for the rest of his life.
"Tackling serious violence, and in particular knife crime, is a priority on Merseyside, not only for Merseyside Police but all partner agencies who are responsible for helping to educate young people about the dangers of carrying knives, protecting our communities and safeguarding vulnerable people.
"I hope that by everyone working together to tackle the issue that we can make a difference going forward."