Liverpool will host a summit of foreign and development ministers from the G7 countries next month.
The city was chosen due to its history as a port with a global outlook, its links around the world, and thriving cultural life.
Foreign Secretary Liz Truss will host G7 counterparts from US, France, Germany, Italy, Canada, Japan and the EU.
The event will take place from December 10 to 12 2021.
The group is expected to discuss global issues including economic resilience after the Covid-19 pandemic, global health and human rights.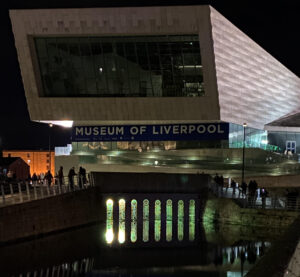 The Museum of Liverpool posted to Twitter: "We are pleased to announce that Museum of Liverpool has been chosen as the host venue for a meeting of G7 Foreign and Development Ministers in December.
"It is a great honour to have been selected to help represent Liverpool.
"We are thrilled to be a part of it and look forward to showcasing our museum to the world's leaders."
The Museum of Liverpool will be closed to the public from December 6 to 14.
Joanne Anderson, Mayor of Liverpool, said: "Liverpool is proud to have been chosen to host this global event on behalf of the UK government."
"It is an incredible opportunity to showcase our amazing city to the G7 leaders."
She added: "We will promote Liverpool's global heritage, and show what a fantastic British and world city it is."
Liverpool City Council and Merseyside Police are working with partners to minimise any disruption faced by residents and businesses during the event.