The latest issue of our sister magazine MerseyNewsLive is now out, writes reporter HARLEY MULLEN.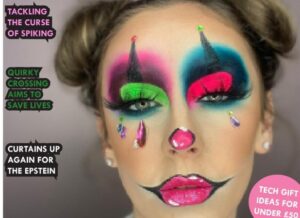 As university life gets back into full swing, fresh dangers arrive for students with a worrying increase in the number of people being spiked on nights out.
Another potential risk for the people of Liverpool is the number of pedestrian accidents in the city centre. This is being tackled by a new artificial intelligence trial.
In more welcome news, a historic Liverpool theatre has had its future secured with a new management team taking the reins.
As the year draws to a close, the festivities begin with a Halloween festival in Sefton Park and the River of Light festival returning. Continuing with the end-of-year celebrations, Christmas is fast approaching so we've put together a list of top tech gift ideas for under £50. Looking for something different to do in Liverpool? Check out our magazine to find out more about a café that specialises in cereal and board games!
For all exciting local news, be sure to watch out for the latest edition of our magazine, which is published every Wednesday.