Liverpool Coastguard is determined to encourage and recruit more women onto the team as numbers remain low.
Liverpool and the North West are among the worst areas for female recruitment as many stations face low, or no, female volunteers.
However, Liverpool is not alone with many UK areas are experiencing the same thing.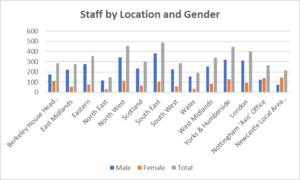 In June 2020 the government published the Department for Transport equality monitoring report for 2018 to 2019.
This report included data on the Maritime and Coastguard Agency.
Wales (81%), the East Midlands (80%) and the South West (79.3%) were reported as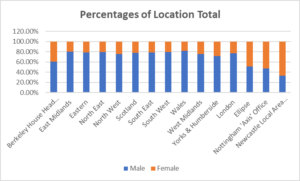 the worst areas for lack of female members.
Nottingham and Newcastle were doing better in female numbers, with recruitment a 50/50 split in Nottingham and a majority (66.5% female) in Newcastle.

Despite ranking in the middle at 7th place, Liverpool and the North West still reported a 75.4% to 24.6% male to female split two years ago.
It seems that not much has changed since then as Liverpool stations are still struggling to recruit any female members for the team.
A representative for the Crosby Coastguard said: "The rescue team is a small team, currently nine made up of volunteers.
"We currently have three females on the team.
"We did run for a number of years with just one and prior to that I am not aware of us having any."
A representative for the Wirral Coastguard said: "Currently we don't have any women in the Wirral team.
"No reason other than none applied to join on the last two recruitment drives.
"However, we have been recruiting this year and interviewed six women out of ten persons last week.
"There was a female in the team about two years ago however she moved to Australia.
"We would also like more women in the team as it helps when dealing with female casualties and also being an equality and diversity aware organisation we want to show more equality.
"One of the senior area commanders is female and there are only three of them.
"She has worked her way up from the bottom".
For more information on the MCA visit: https://www.gov.uk/government/organisations/maritime-and-coastguard-agency/about/recruitment