On this day 214 years ago The Slave Trade Act was given Royal Assent, effectively ending the legal slave trade in Britain.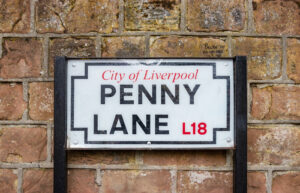 March 25 1807 brought huge change for Liverpool as it relied heavily on the slave trade for much of its wealth and work on the docks.
At its peak, Liverpool controlled more than 60% of the British Slave Trade and more than 40% of the European Market.
Despite the legal slave trade ending in 1807, modern slavery remains a big problem in the UK.
Modern Slavery
Due to the illegality of the trade, it is hard to say how many illegal slaves there are in the UK exactly.
However, the Walk Free Foundation estimated it to be around 136,000 as of 2018.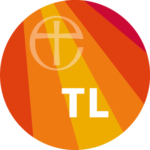 The scale of the problem is not something missed by Dr Naomi Maynard of Together Liverpool.
She said: "Slavery remains an issue which devastates the lives of hundreds of thousands of people in the UK.
"Globally there are now more slaves than there were during the Transatlantic Slave Trade, and sadly many victims of slavery go unseen."
The growing issues of Modern slavery have led to charities such as Dr Naomi Maynard's becoming increasingly important.
These charities raise awareness and provide support for the victims of these crimes.
Together Liverpool, in partnership with the Diocese of Liverpool and Liverpool Cathedral, say they are committed to raising awareness of modern-day slavery.
Dr Maynard said: "We have worked in partnership with anti-modern slavery organisations to hold a slavery vigil and we help promote community organisations, awareness and training events.
"We believe raising public awareness, working in partnerships across sectors and building strong communities are key to prevent and protect people from modern-day slavery."
To find out more or get in touch with Together Liverpool visit: https://togetherliverpool.org.uk/areas-of-work/modern-slavery
To report a suspicion or seek advice about modern slavery you can contact the Modern Slavery Helpline confidentially on 08000 121 700. This is open 24 hours a day, 365 days a year.
You can also report it to Merseyside Police online or call on 101 at any time to report an incident. If you're deaf or hard of hearing, use their textphone service on 18001 101.
Should you wish to remain anonymous you can contact Crimestoppers on 0800 555 111.
Always call 999 if there is a crime in action or an immediate threat to life. If you're deaf or hard of hearing, use Merseyside police textphone service 18000 or text on 999 if you've pre-registered with the emergencySMS service.
For more information please visit: https://www.merseyside.police.uk/advice/advice-and-information/ms/modern-slavery/